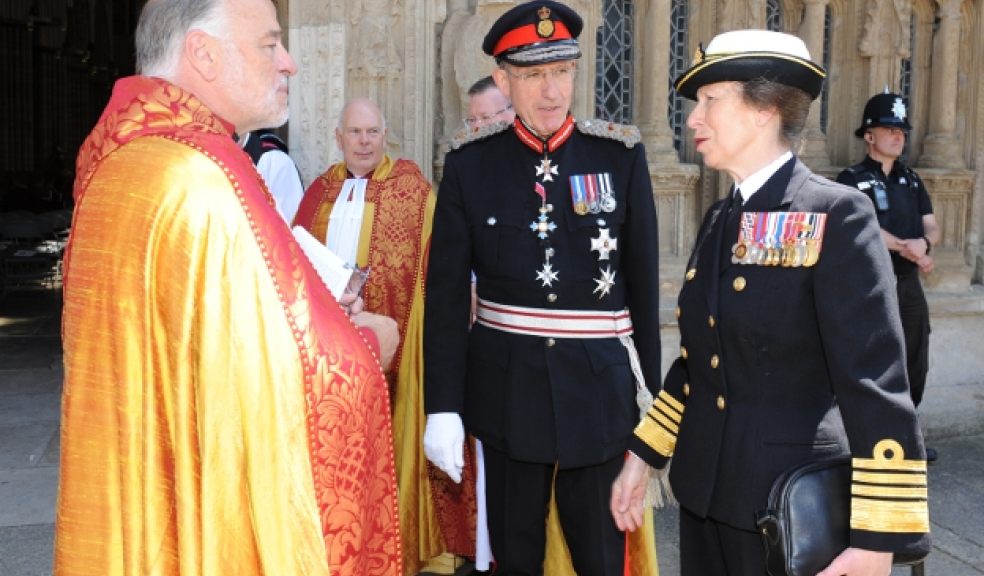 Exeter Cathedral to benefit from WWI Centenary Grant
A project to carry out major repairs at Exeter Cathedral can now begin, thanks to funding from the government's First World War Centenary Cathedral Repairs Fund for England's Cathedrals.
Exeter Cathedral's award of £277,547 is part of a package of £8.3 million in grants for 31 English cathedrals announced today by Culture Secretary Sajid Javid. The money has come from a government-sponsored fund set up to support vital repairs to some of England's most important historic buildings.
The Dean of Exeter, Dr Jonathan Draper, welcomed the news:
"This substantial award enables us to continue our programme of work that will help to conserve significant stone-masonry, architectural fabric and medieval stained glass."
This latest project involves repairs to the historic chapel of St Andrew and Catherine, which was re-dedicated to the Royal Navy and Royal Marines by HRH The Princess Royal on Armed Forces Day in June this year.
The First World War Centenary Cathedral Repairs Fund was announced by the Chancellor in his Budget earlier this year.
Sir Paul Ruddock, Chair of the Expert Panel, First World War Centenary Cathedral Repairs Fund and Chairman of the Victoria & Albert Museum, said:
"The appeal of cathedrals is vast and enduring. Every part of English history can be seen somewhere within their walls, and I am delighted that this second round of grants is providing vital support to keep them open for all to enjoy."
Dom Morris, Prospective Conservative MP for Exeter, deployed on a NATO training exercise at the time said: "This is more good news for Exeter. Our cathedral is a central part of our community and this money is a wonderful way to fund repairs, whilst remembering those who made the ultimate sacrifice for the freedoms we enjoy today."
Image: The Dean of Exeter (Dr Jonathan Draper) and HM Lord Lieutenant for Devon (Sir Eric Dancer KCVO CBE JP) welcome HRH The Princess Royal to the Cathedral in June 2014.