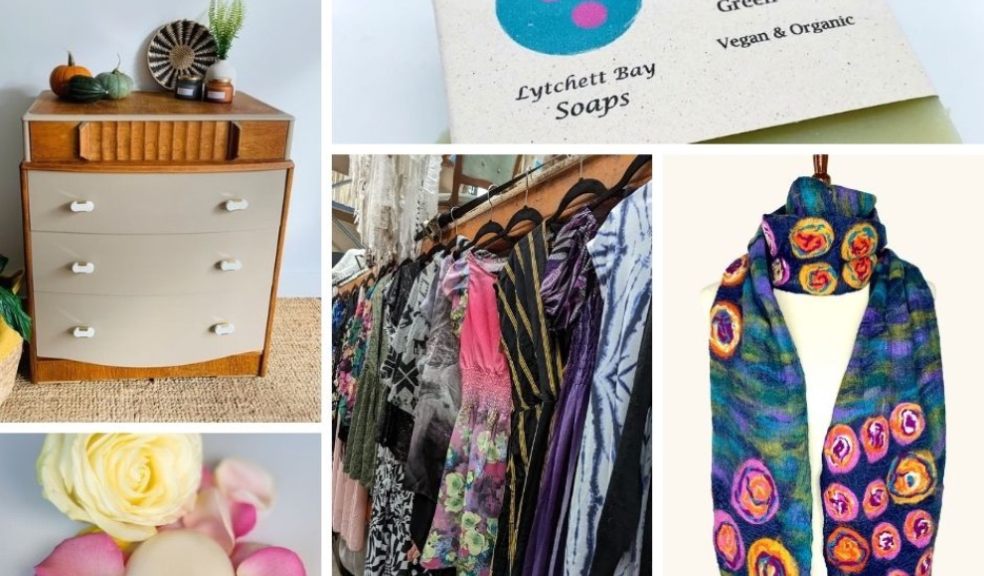 Event celebrating upcycled at its best comes to Exeter
Conceived as an idea at the height of the pandemic and originally hosted in Tavistock, Devon between various lockdowns, the Upcycled Salvage & Eco Market has grown into a veritable festival of recycling and is coming to The Matford Centre Exeter this April.
This simple idea for an event that responds to a growing interest in caring for the environment, reusing instead of throwing away, and exploiting our natural propensity towards creativity proved so popular during the last eighteen months that the organisers are bringing it to The Matford Centre on Saturday 2ndApril.
As Jo, Director at Miss Ivy Events said: "There's a wealth of talented creators and crafters right across Devon and Cornwall working hard to bring some of the most inspirational and clever ideas to fruition.
"During the last couple of years we've witnessed a huge increase in entrepreneurialism with the emergence of lots of brand new businesses looking for a means to trade.
"These are often run by super-talented artists that once created purely as a hobby.
"Having found themselves on furlough, without work and with plenty of spare time during lockdown, they suddenly discovered a viable customer base for their products.
"Miss Ivy Events is delighted to facilitate the process of bringing these wonderful goods to market through our upcycled and eco orientated events.
"Whilst its immensely satisfying to provide a platform for traders to sell their goods, we also want to inspire would-be upcyclers to have a go. That's why the Festival at Matford this April will include several workshops, demonstrations and talks designed to educate, inform, and share knowledge.
"Hopefully, visitors will feel inspired to return home and have a go at some projects of their own. After all there's a real skill to repurposing something that you might once have thrown away and we're very grateful to our traders for agreeing to share some of their secrets with visitors. "
The Upcycled, Salvage & Eco Festival will take place on Saturday 2nd April at The Matford Centre in Exeter and supports Hospice Care South West.
Entry is just £3 on the door and includes free onsite parking, shopping at more than 40 stalls, plus a host of workshops, and demonstrations.   
Anyone interested in trading at, or attending one of Miss Ivy Events can find out more on the website https://missivyevents.co.uk