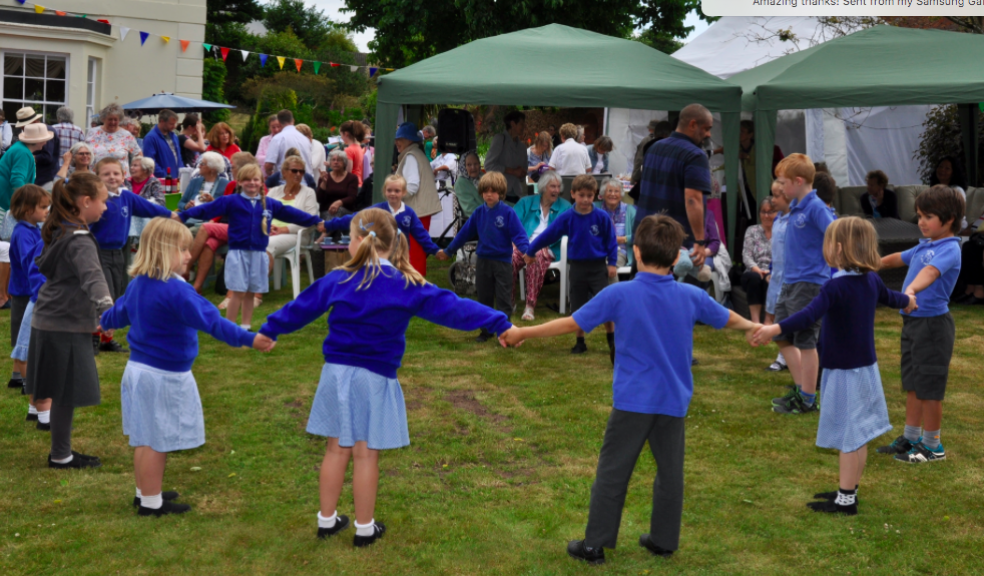 East Devon care home celebrates 30 year anniversary with garden fete
The Old Vicarage Residential Care Home set in the picturesque village of Otterton, attracted over 200 people at its popular annual summer garden fête which raised £2400. 
Every year half the monies from this fundraiser event are donated to Otterton Primary School, with the remaining monies to two charities chosen by the home's residents. 
This year was an extra special occasion as the 24-bed home is celebrating its 30th anniversary.
The monies raised were distributed between three worthy causes,  £1200 to the local Otterton village school, and £600 each to RNLI and Mill Water School; a purpose-built school in the grounds of Bicton College, educating pupils with severe and profound learning difficulties.
Husband and wife, Pat and Mike Parkin, established the care home in 1988 before passing on the business to daughter Rebecca and her partner, Dan Green. 
Rebecca said: "We grew up as a family in Lustleigh and every year we looked forward to the Maypole dancing and fête on the village green – it was this that inspired us to hold a similar type of event at our care home and, 30 years on, it's become a date in the diary for villagers and pupils of Otterton Primary School to come together and help raise funds for the local community.
On the day, the sun shone down on the home's stunning garden decorated with jolly bunting and colourful gazebos housing an array of refreshments and home-made treats - including sumptuous hot sausage rolls and quiches, strawberry tarts, marmalades and chutneys. 
Visitors browsed the many stalls manned by staff, residents and volunteers; including: arts and crafts; bric-a-brac; tombola; a plant stall including vegetable plants, flowers and climbers all grown from seed at the home. 
The ever-popular cake tent, run by mother and daughter Penny and Roseanne, volunteers for the last 20 years, sold delicious cakes baked in the care-home's own kitchen, and donations from friends and supporters.
In celebration of this year's anniversary milestone, a stunning 30th birthday cake made by Sid Valley Cakes, helped to raise further funds with the 'guess the weight of the cake' competition.  Fundraising also included raffle prizes kindly donated by local businesses and supporters of the home.
The event culminated with children from Otterton Primary School, with pupils aged from 4 – 11 years, entertaining visitors with an enthusiastic and energetic country dancing display. 
Head Teacher, Carron Saunders, said: "We are invited to The Old Vicarage fête in June every year, and the children love to perform their dancing – it's become a tradition at the school and you only have to look at the pure joy on their faces, and that of the residents and visitors, to know how much everyone enjoys it! 
All their families attend because they are local, and it helps to build bridges between the elderly and the children and they forge strong and lasting relationships." She adds: "The Old Vicarage fundraise every year and donate money to the school. 
However, we have never taken this for granted. It's used for different things, such as purchasing play equipment for the playground, which benefits all the children; or is divided between each of the four classes who then have the discretion to use it as they wish."