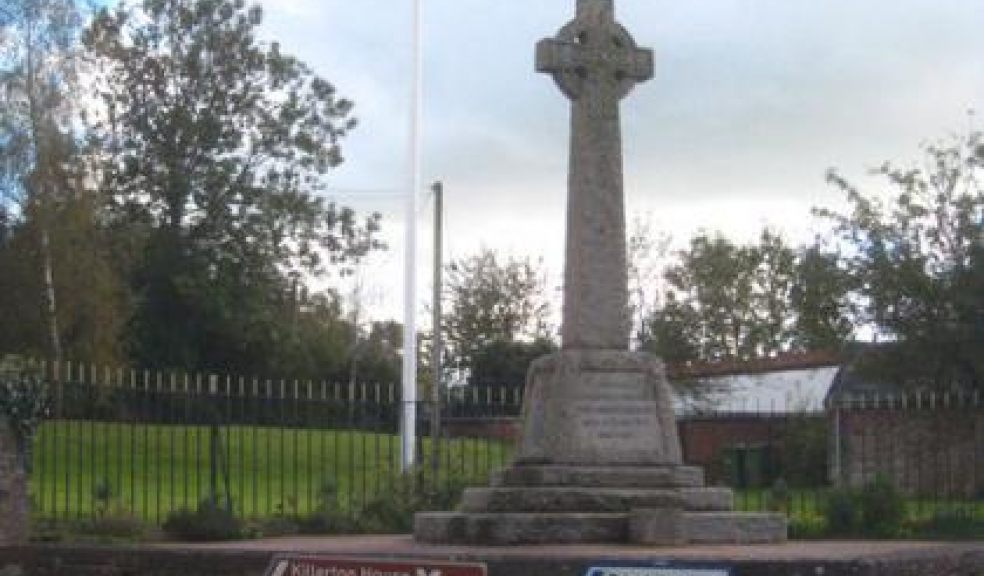 Devon's WW1 experiences to air on Radio and TV
Starting on Monday 24th February an interesting new radio programme 'World War One at Home' will air across local radio stations across the country, with programmes documenting experiences from particular regions.
The first of a 100 World War One stories will be broadcast on BBC Radio Cornwall, BBC Radio Devon, BBC Radio Jersey and BBC Radio Guernsey, BBC Spotlight and at www.bbc.co.uk/ww1.
World War One At Home, a UK-wide project, will broadcast over a thousand powerful stories throughout 2014 and 2015 - all linked to specific places across the country - in a way never told before.
This unique broadcasting event will uncover surprising stories about familiar neighbourhoods where the wounded were treated, crucial front line supplies were made, major scientific developments happened, prisoners of war were held and where heroes are buried.
To help unearth and bring these original wartime accounts to life, IWM (Imperial War Museums) is working together with the BBC in a partnership that will span the World War One Centenary. World War One At Home is also working with academics from universities across Britain who have been supported by the Arts and Humanities Research Council. The AHRC funds research in the arts and humanities and helps share the findings with the wider public.
In the South West of England and the Channel Islands BBC Radio Cornwall, BBC Radio Devon, and BBC Radio Guernsey and BBC Radio Jersey will broadcast a World War One At Home story at 8.15am each weekday morning, and at various times throughout the day from Monday 24 February to Friday 28 February. More World War One At Home stories will be broadcast in April and through the rest of the year. BBC Spotlight will also broadcast a World War One At Home story each weekday from 24 – 28 February at 6.30pm on BBC One.
BBC Radio Devon reveals how Oldway, the Paignton home of the Singer family was converted into one of the most opulent hospitals of the war. Sales of sewing machines had funded the creation of a mansion modelled on the palace of Versailles but within months of the outbreak of the First World War, Paris Singer paid £5000 to convert his family home into a hospital. Wealthy American women living in Britain also agreed to fund its work through the American Women's War Relief Committee. Nancy Astor, Lady Paget and Lady Churchill were among those raising money to pay for the hospital's ambulances, operating equipment and beds. Its wards were subsequently named after them and Oldway became the "American Women's War Hospital", housed in a marbled mansion with mirrored corridors reflecting sculptures and paintings. Its sweeping staircase became the entrance to an operating theatre, its grand ballroom and domed riding school wards of beds, and its ambulances were made by Rolls Royce. The first wounded arrived on 27th September 1914 and over the course of the war, more than 5000 men were treated at Oldway.
Head of BBC South West, Leo Devine said:
"These stories show how the impact of the First World War was felt right across our region affecting every family and community. What is particularly fascinating to me is how they show familiar places, right on our doorsteps, in a new light. I would like to thank all the many partners and organisations across the South West who have supported our journalists in bringing these to life.The stories will all be available online at www.bbc.co.uk/ww1 where they can be enjoyed for many years to come."
The 1400 stories from World War One at Home are being broadcast in phases; the second phase will begin in Spring 2014.
Listen to BBC Radio Devon –96 FM, 94.8 FM, 95.7 FM, 95.8 FM, 103.4 FM, 104.3 FM www.bbc.co.uk/devon
Listen to BBC Radio Cornwall – 95.2 FM, 103.9 FM www.bbc.co.uk/cornwall
Listen to BBC Radio Jersey –88.8 FM, 1026 MW www.bbc.co.uk/radiojersey
Listen to BBC Radio Guernsey –93.2 FM, 99 FM, 1116 MW www.bbc.co.uk/guernsey
Watch BBC Spotlight on BBC One, 6.30pm weekdays. Browse hundreds of stories online at bbc.co.uk/ww1 from 24 February.
#WW1AtHome