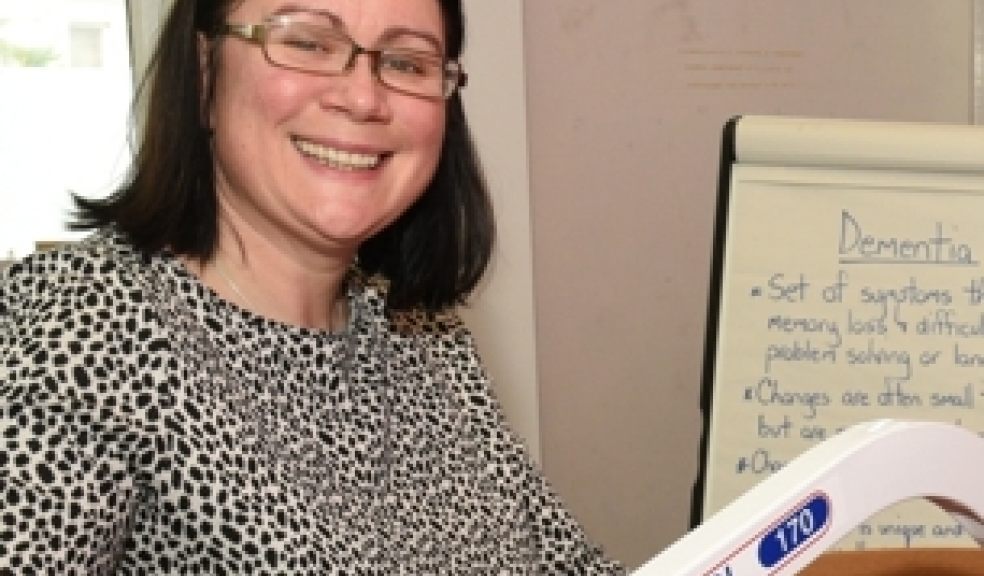 Devonians encouraged to share festive cheer with elderly
DEVONIANS are being encouraged by a care provider in the county to spread some festive cheer this Christmas among any elderly and vulnerable neighbours or relatives they might have (December 2018).
Christmas can be a bleak time for anyone living alone and Guardian Homecare, which provides care in south Devon and has offices in Exeter, is asking people to check on relatives and neighbours.
Katie Jewell, Regional Manager for the care provider, said: "Christmas is all about spending time with friends and family, but there are some people out there, our service users included, that do not have many, if any, friends or family nearby. So, we're asking anyone who knows of an elderly or vulnerable adult near to them, to pay them some extra special attention during the festive period.
"It could be a small gesture like popping in to say 'hello' and stopping for a cuppa, or perhaps taking them a box full of winter essentials. If you know of anyone who might be alone, then inviting them round for Christmas lunch could really make their year.
"Our carers become a much needed friendly face to our service users around the yuletide as we visit them over the festivities, including Christmas Day."
As part of its aim to combat social isolation, Guardian Homecare also provides personality matches when pairing up its carers with service users.
If carers and service users have similar interests they will be paired up, giving the elderly people someone they can trust and get on with on a daily basis.
Katie added: "We are always working to battle social isolation among our elderly and vulnerable service users. Providing emotional care is just as important as physical assistance and we are doing our upmost to make sure our service users don't feel lonely or isolated, especially in the winter months.
"We deliver care to those we look after during the Christmas period in the way we would like our loved ones to be cared for. We currently employ 140 carers across Devon and are looking for 100 new honest and kind-hearted individuals to help add to our teams in the county this and next year."
Guardian Homecare delivers personalised home care supporting people wishing to stay living safely and comfortably in their own homes in Devon.
"We're keen to dispel the myth that a career in care is poorly paid and staff lack training, support and benefits. We offer new recruits a five-day training induction and a 12-week onboard programme working towards a care certificate.
"We're committed to up-skilling our workforce and we're working hard to dispel the myth that carers are not valued in the sector. Being a carer is a highly skilled, professional vocational occupation that is essential to the fabric of our society. We're searching for people who are looking for a long-term career as care is a rapidly expanding sector and there is work in the area for many years to come.
"We offer career advancement opportunities that mean we have a highly trained, motivated and appreciated team. We provide the opportunity for our staff to obtain professional qualifications up to Level 5 in health and social care. We have jobs available in the area now with immediate start, no experience necessary just a willingness to care and to learn.
"It is a great opportunity for people to achieve a recognised qualification and they'll also be able to have access to exclusive discounts online and in-store from retailers including Tesco, Primark and Argos.
"We also offer flexible working hours, both full and part-time, as well as competitive wages, generous holiday allocation and a refer a friend scheme.
"Our support is not solely elderly care, we offer home care for adults of various abilities and our team puts people first by helping individuals live independently and providing peace of mind for families. Our service is also completely personalised and ranges from daily visits to respite and overnight care."
Anyone wishing to find out more about Guardian Homecare, which has offices in Broadclyst, Exeter, and career in care, should call 01392 537090 or visit www.guardianhomecare.org.uk.