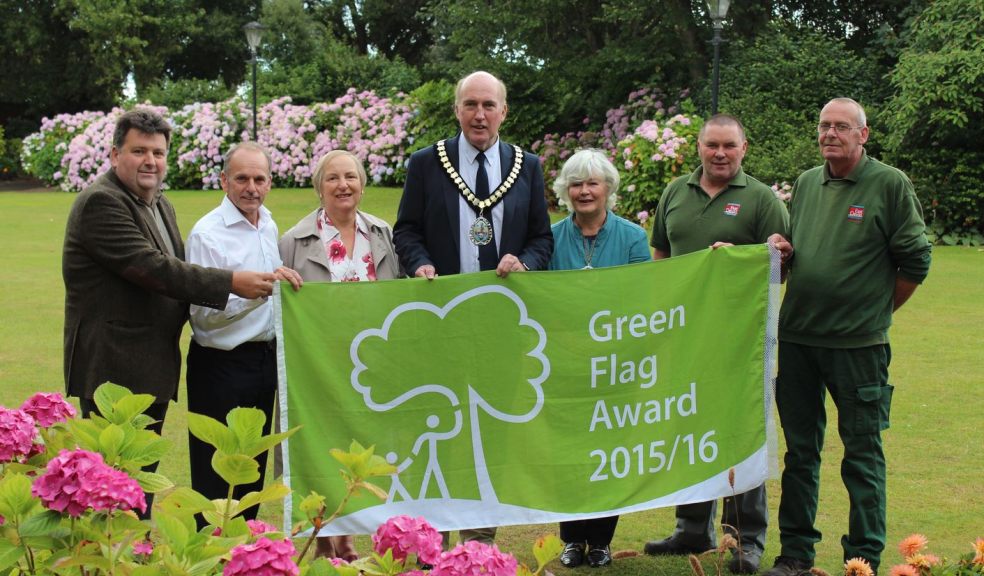 Devon gardens fly the Green Flag with pride
Once again, East Devon District Council's magnificent Connaught Gardens in Sidmouth and stunning Manor Gardens in Exmouth have proved themselves to be among the elite of public parks and green spaces.
Both gardens have been presented with the prestigious Green Flag, a national award given out by environmental charity Keep Britain Tidy.
This year, 1,582 parks and green spaces will fly the Green Flag, which is an internationally recognised mark of quality. The Green Flag proves to visitors that these two East Devon gardens have been managed and maintained to the highest standards, as well as providing excellent facilities. This is the 12th consecutive year for Connaught Gardens and the 11th year in a row that Manor Gardens has won the award.
The Green Flag Awards are judged by more than 700 green space experts, who volunteer their time to visit sites. They assess them against eight strict criteria, including horticultural standards, cleanliness, sustainability and community involvement.
Both the Sidmouth and Exmouth gardens are maintained by East Devon's dedicated Streetscene team, ably supported by volunteers from Sidmouth in Bloom and Exmouth in Bloom and the award marks their commitment to keeping the gardens in top-top condition.
The record number of awards across the country means more people than ever before will have access to well-managed, quality green space, which is vital to people's health and wellbeing.
Councillor Iain Chubb, East Devon District Council's Portfolio holder for the Environment, said: "I'm so proud of our gardening staff who work incredibly hard in all weathers to provide our Jurassic Coast towns with the kind of gardens and floral displays that give East Devon the wow factor. To continue winning this prestigious award against a backdrop of reduced funding is an impressive achievement by a great bunch of people."
Councillor Stuart Hughes, Chairman of East Devon District Council, said: "I would like to thank our wonderful volunteers who put in so much time and effort in keeping these two gardens in pristine condition. Both our East Devon staff and our volunteers go above and beyond the call of duty to ensure that the public can enjoy the benefits of these amazing spaces. That is true dedication and the award is recognition of their outstanding efforts."
International Green Flag Award scheme manager Paul Todd said: "We are delighted to be celebrating another record-breaking year for the Green Flag Award scheme. All the flags flying this year are a testament to the efforts of the thousands of men and women, both staff and volunteers, who work tirelessly to maintain the high standards demanded by the Green Flag Award."