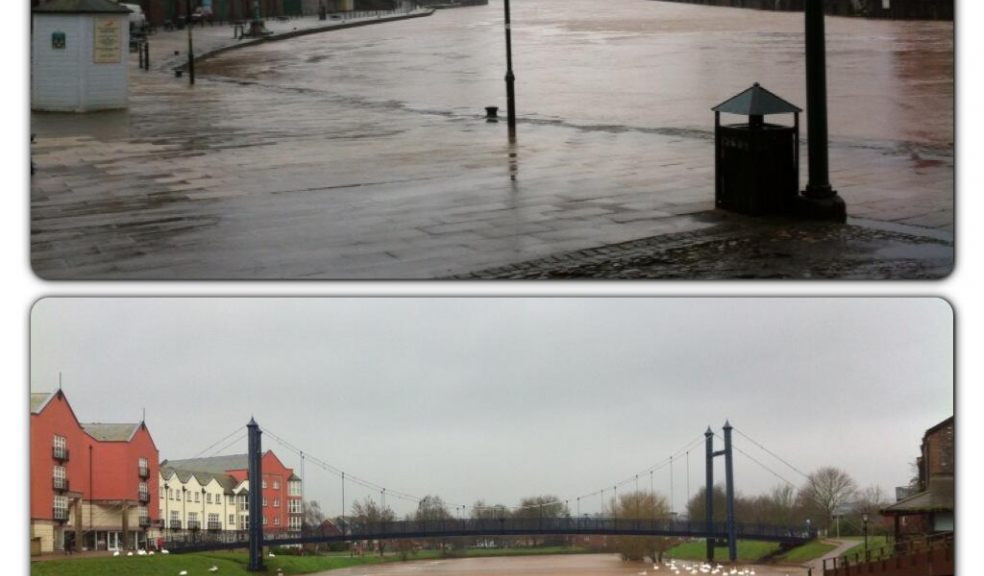 Devon on flood alert after heavy overnight rain
Devon was on flood alert today after torrential overnight rain.
Motorists were facing a tricky journey into work because of strong winds and standing water on many routes including the A376 and A380.
A landslip has closed a long stretch of the A379 road in Shaldon, from Ringmore Road to Deane Lane in Maidencombe.
The landslip is reported to be at least 15ft across and 3ft deep.
A flood warning map (below) issued by the Environment Agency showed 10 flood warnings and 19 flood alerts, including along the Exe. Officials say high tide, expected at around midday, could compound the problem.
Meanwhile the Met Office issued an amber warning for rain throughout the rest of the day.
Sgt Dave Opara, from Devon and Cornwall Police, said: "There has been a considerable amount of rainfall across the force area.
The situation is not going to get much better too soon."
http://www.environment-agency.gov.uk/homeandleisure/floods/142151.aspx