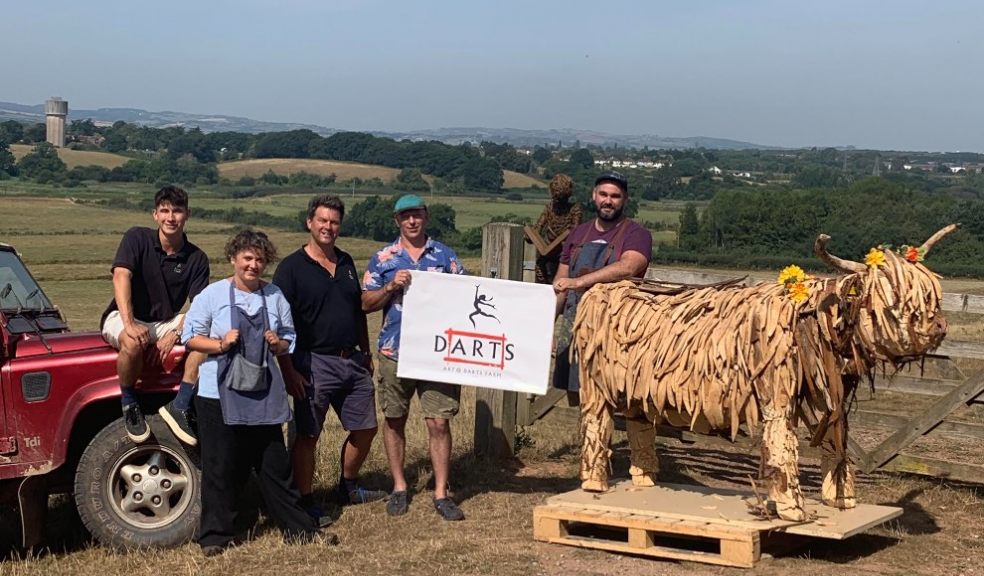 Darts Farm supports UK artists with new Sculpture Trail
Topsham based Darts Farm is collaborating with some of our country's best sculptors to create their first ever Sculpture Trail around their farm and wetlands.  
With many shows and events cancelled this year and galleries still struggling to open, artists have lost nearly all routes to market during this pandemic. However, behind the scenes artists have been keeping very busy, hand crafting new wonders of art, many of which will be showcased at Darts Farm from Thursday 13th August until Sunday 13th September.
Weave your way around Darts Farm's iconic Farm and Bird-hide, spotting 30 incredible handmade sculptures as you go. From willow to wire, driftwood to iron, there is so much to discover! 
Michael Dart, Director of Darts Farm, comments about the new Sculpture Trail: "We are so excited for our first ever Darts Farm Sculpture Trail! Being able to support our incredible artists in this difficult time is such a brilliant feeling. They all share our passion for working sustainably with our environment, creating unique handmade sculptures out of natural or reclaimed materials, that compliment the outdoors and enrich the natural surroundings. It's perfect for individuals, couples and families and a great way to get outside in the fresh Devon air and reconnect with nature.  
Sculptor, Brendan Rawlings, comments about the Sculpture Trail: "We're really grateful to Darts Farm for organising this event, it's a fantastic opportunity for the public to see our work. I'm proud to be exhibiting with such an amazing line up of artists such as Dominic Clare, Victoria Westaway, Jane Clift, Bob Budd, Matt Coe,Ama Manec and Allan Poxto. We really hope the public will enjoy this unique exhibition in such a beautiful setting."
Over the past 25 years Darts Farm has continually evolved to become one of the most exciting shopping experiences in the South West. Darts Farm remains a family business run by the Dart brothers; the retail looked after by Michael and James and the farm headed up by Paul. The business is, at its core, still a working farm, and sells all of its home-grown produce directly through the farm shop.