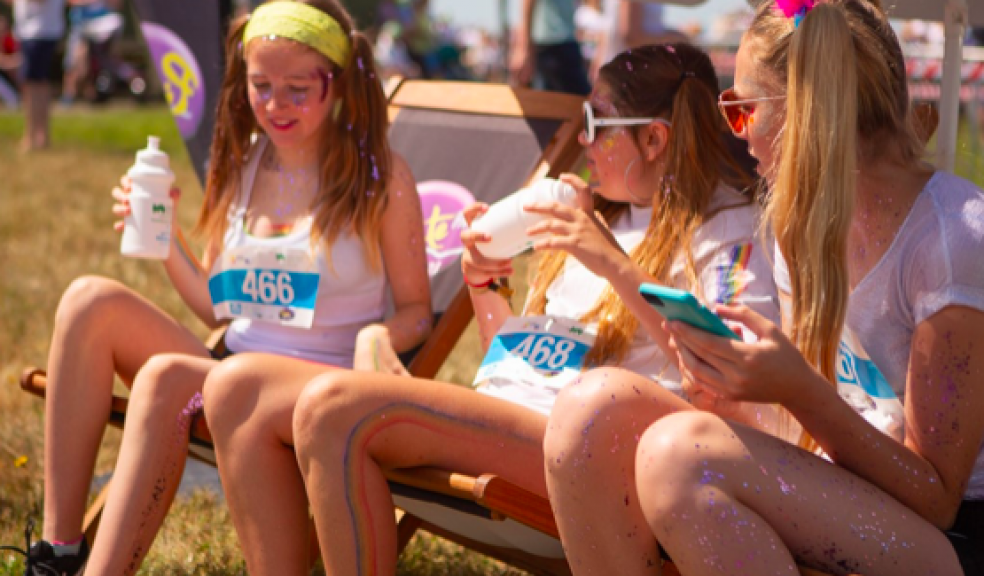 CHSW's Devon events certified plastic free
Children's Hospice South West is celebrating after being certified "plastic free" for its events in  Devon.
The charity has been working with Plastic Free North Devon to reduce the environmental impact of its fundraising events, which attract support across the whole county. Events including the recent Rainbow Run in Exeter, the forthcoming Ride for Precious Lives cycle challenge, the Canonteign Abseil and September's foam-filled Bubble Rush 5km run at Coxleigh Barton have all received the Plastic Free North Devon seal of approval for a range of eco-friendly measures.
CHSW now encourages participants to bring their own refillable water bottle, or buy specially sourced reusable bottles made from fully recyclable materials, to fill up at water stations at events instead of providing water in single use plastic bottles. At the Exeter Rainbow Run, this meant 1,500 fewer single use bottles being thrown away at the end of the event, and a further 2,500 with similar measures at CHSW's other Rainbow Runs in Cornwall and Bristol. Running numbers are paper and recyclable; medals and prizes are specifically ordered to be delivered free from plastic wrapping; and recycling facilities will be available at all CHSW events. Balloons and plastic flags are a thing of the past, and even the cable ties used to secure banners are taken away to be recycled.
The charity has received overwhelming support for its green initiatives: the new branded water bottles were sponsored by CHSW's water supplier Thirsty Work, while Earth Friendly Foodware, a local specialist in compostable food packaging, has worked with global specialist Vegware to donate compostable cups for water stops along the Ride for Precious Lives cycle route.
Jayne Jarrett, Events Fundraiser at CHSW's Little Bridge House in Fremington, says; "I am really proud to be part of a team committed to reducing our impact on the environment, whilst hosting events across the South West. Our three hospices are situated in areas of outstanding beauty, and we want to show that it is possible to facilitate our events without damaging the environment in the process. We are proud to have made these first steps to improve our green credentials, and we anticipate these measures will dramatically reduce the amount of plastic waste at each of our events."