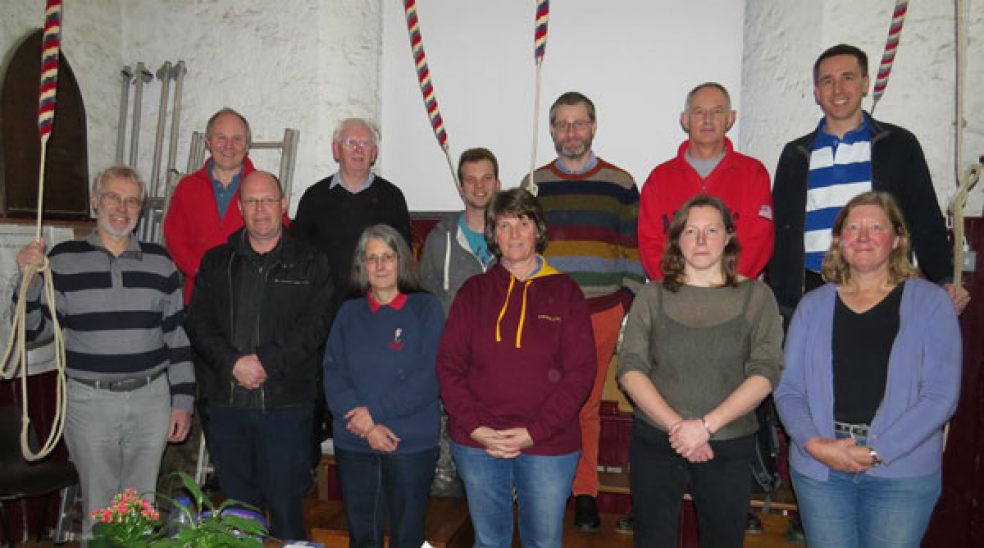 Cathedral to be represented in national bellringing competition
On Saturday 25th March members of the Exeter Cathedral Society of Ringers will be making the trip to Sheffield Cathedral to ring in the annual National 12 Bell Striking Competition. This year, three qualifiers will take place at St Margaret's Leicester, Birmingham Cathedral and Sheffield Cathedral - with only the top three teams in each qualifying for the prestigious final at Southwark Cathedral on the 24th June.
The ringing is judged on the quality, accuracy and rhythm that is achieved, with each band ringing a set piece which lasts around 12mins.
The Exeter Cathedral band have been practicing hard at various venues across Devon and Somerset since the beginning of the year. This has included making the day trip to Sheffield Cathedral (for their allotted 90 minute practice) at the beginning of March, to see what the bells were going to be like prior to the competition. They have qualified for the final in 5 of the last 7 years and are very much aiming to do so again this year.
Exeter Cathedral has been chosen as the venue for the Final of the National 12 Bell competition in June 2019 -  25 years since the final last took place on our glorious bells. Up to date details, history of the competition, together with information on the day can be seen on the National 12 Bell Competition website.