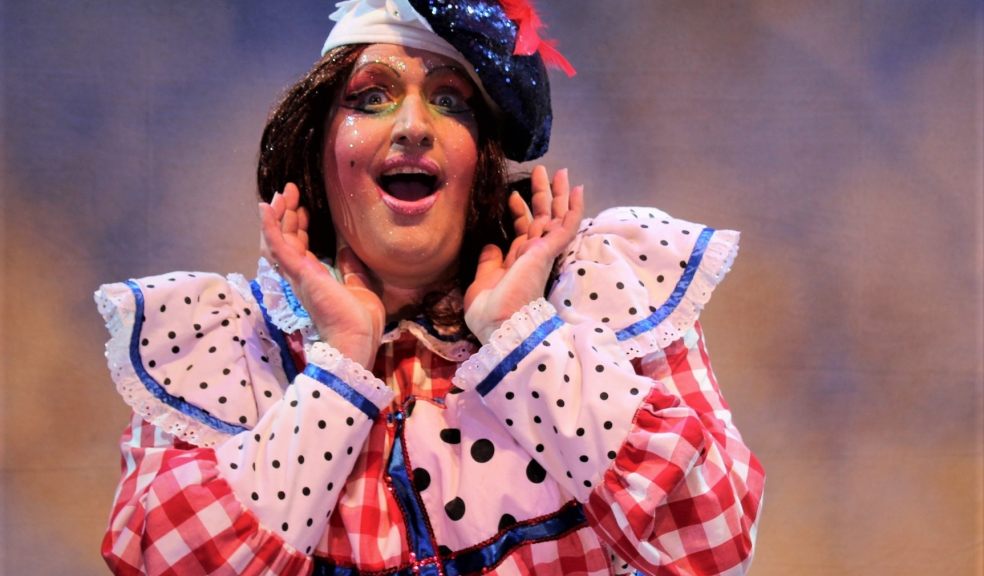 Beauty & the Beast - Exeter's only professional panto
Exeter Corn Exchange was one of just a handful of venues that was able to present a professional pantomime in 2020, and its acclaimed production of 'The Wizard of Oz' ran safely and with great joy for 32 performances until the run was ended abruptly by the sudden imposition of national lockdown.
Once again this year, all fingers are crossed that 'Beauty and the Beast'- Exeter's only professional pantomime- will be able to complete its scheduled performances and bring all the  traditional family fun we need in 2021.
Husband and wife team Ian Berry and Tanya Euridge have used last year's experience to stage the show with safety in mind but plenty of spectacle, messy slapstick and lots of heart. Ian explains, "These are the hardest times for theatre I have known in my 30-year career, with so little government support actually reaching those of us who make theatre rather than looking after buildings, but it's in our nature to be creative and find the new ways to present shows in a safe and festive way."
The cast includes regular favourites, including Will Trafford as Luminaire, West End regular Daniele Coombe as Mrs Potty and the amazingly talented new face, Olivia Williamson, as Belle.
"It will be a great party atmosphere," promises resident dame Daniel Page, "though there's no cheese and wine and it definitely doesn't count as a business meeting!"
BEAUTY & THE BEAST
Exeter Corn Exchange
11 Dec 2021- 2 Jan 2022
Box office: 01392 665938
https://www.exetercornexchange.co.uk/whats-on/beauty-the-beast/?p=2&d=12-2021&c=