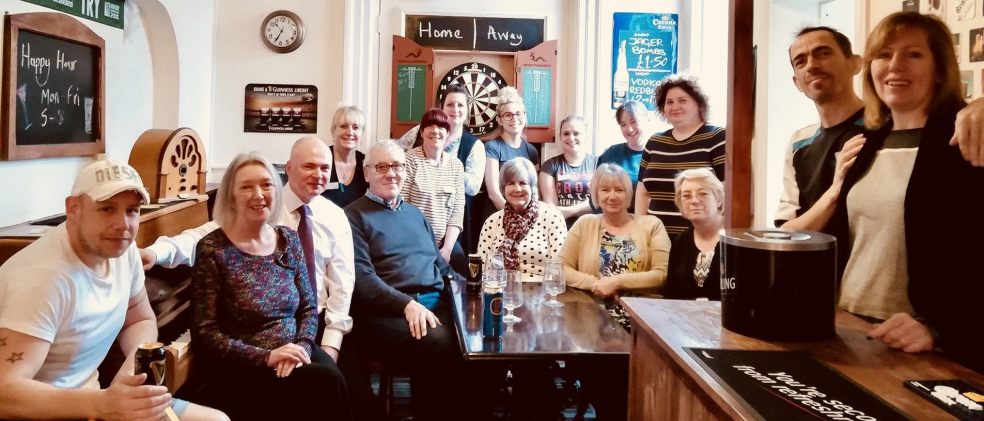 Award-winning care homes go the distance for sponsored walk and wheelchair push
Southern Healthcare is an independent care provider with four homes across Devon specialising in complex nursing, dementia and residential care. Sefton Hall located in Dawlish is organising a sponsored walk/wheelchair-push on Saturday 28th April at 10am, starting from its sister home, The Old Rectory in Old Tiverton Road, Exeter – a total distance of 12 miles.   This will be followed by a fundraising garden party being held at the Dawlish care home on 7th May Bank holiday, with all welcome to visit and enjoy entertainment by pioneering and contemporary Devon Rock Choir.
The two homes are both rated 'Overall Outstanding' by Care Quality Commission (CQC), in four domains: effective, responsive, caring and well-led. The Old Rectory is supporting 'Sefton Hall', in its appeal to the community to help raise additional funds to create a village, in the heart of the home's large courtyard for the enjoyment of both residents and their loved-ones.  The new Devon-style, 'Sefton Village' will include a vintage tea room, church, sweet shop, pub, garden-centre and barbeque area. Each structure will be assembled as wooden huts, similar to garden summer houses.
Over the last few years, the innovative care teams have been converting areas of each home into every-day amenities that many of us often take for granted, and this latest project is part of Southern Healthcare's 'bringing the outside in' programme.
Local Devon businesses have generously donated equipment and furniture to enable Sefton Hall and The Old Rectory to create an authentic-style pub in the heart of each home; popular with visitors and residents alike. Many residents and their families enjoy all the wonderful new facilities; including Eileen Harvey who has been at Sefton Hall since April 2016.  When Eileen's dementia advanced, husband Mike came to the difficult decision to move her to a local care home, and he visits his wife every day, seeing first-hand the many benefits of the improved resources.  The couple regularly meet for 'pub lunches', enjoying some of the little things that they have always loved doing together.  As a show of support and thank-you for his wife's outstanding care, as well as helping to continue the ongoing development programme, Mike has made a generous donation towards the development of Sefton Hall's new alfresco village.
Mike Harvey explains: "Eileen and I really enjoy all the fantastic amenities at Sefton Hall, in particular the bar and ice-cream parlour. The staff are all wonderful and these ongoing enlightened changes, help to give residents a very special and secure freedom, giving the all-important sense of everyday normality and routine."  He adds: "The ambitious creation of an outside village is inspirational, and I wanted to help by giving a donation to kick-start the fundraising campaign, and really hope the local community will get behind this exciting new project."
Gabriela Orgreanu, Home Manager – Sefton Hall concludes: "We are so very grateful to Mike and his ongoing support.  His generous donation has helped to provide a firm foundation on which to raise further funds and we do hope that local people will help where they can. We are very excited about our new 'village', which will greatly benefit our residents in living and enjoying as meaningful a life as possible. It's important for us to include familiar local landmarks in the design of this project, helping to bring back fond memories of places where people would have met. The build will cost in the region of £7 – 8000 and a 'Just Giving' page has been created to enable the public to contribute, helping to raise the much-needed final funds of £2,500 to see our vision come to fruition."
To make a donation please visit: https://www.justgiving.com/crowdfunding/seftonhall?utm_id=108&utm_term=6Wnrzmw89 or go to the Sefton Hall Care Home Facebook page and follow the link - @SeftonHallDawlish.
www.southernhealthcare.co.uk