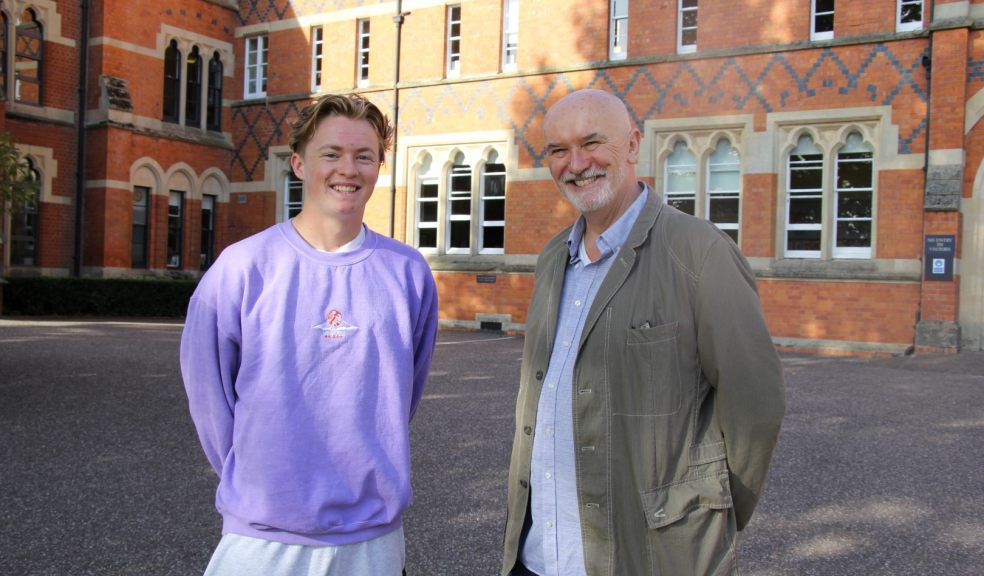 Alumni save Exeter photographer's life
Two Exeter School alumni who are lifeguards at the David Lloyd Health Club in Exeter have saved the life of a local photographer, and are keen to spread the word about the importance of lifesaving training.
Alumni Archie Leather (2015-2020) and Alex Foster (2009-2019) resuscitated photographer Andrew Butler while on duty at the club. They received their lifesaving training while in the sixth form at Exeter School.
Andrew Butler suffered a cardiac arrest after a swim, an alarm was raised, and Archie was first on the scene. Together with the David Lloyd team they dragged Andrew poolside and saved his life through compressions and the use of a defibrillator.
Archie first received training while in the sixth form at Exeter School and has been working as a lifeguard for three years. He said this was the first time he had experienced such a major event.
"I was in the moment and all my training kicked in," he said. "I didn't think about it, I just did it. We refresh our training every month and being able to save Andrew's life has given me more self-confidence."
Andrew said that the impressively fast response from the David Lloyd team not only saved his life but massively reduced the potential for lasting damage from the event. Both Archie and Andrew now wish to share the need for defibrillator and lifesaving training to be more widely available.
Archie now leaves Exeter to study geography and planning at Cardiff University; he wishes to join the Royal Navy when he graduates and fly helicopters.