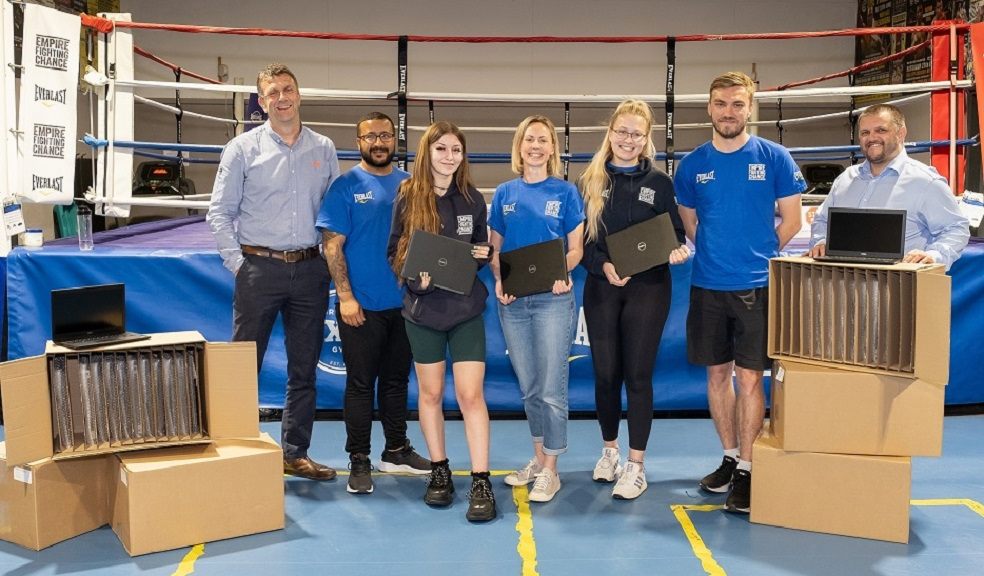 Foot Anstey works with Empire Fighting Chance to donate 70 laptops to charities across the South and South West
Foot Anstey LLP has partnered with Bristol-based charity Empire Fighting Chance to donate 70 laptops to five charities based near its offices across the South and South West.
The laptops will help reduce the digital divide that impacts many communities. In 2021, Ofcom reported that one in five children who had been home-schooling did not have access to an appropriate device for their schoolwork all the time1. The laptop donation will help support those without digital access, which is vital for education, work and personal development.
Foot Anstey selected Empire Fighting Chance as its distribution partner to enable it to donate the 70 laptops. This follows a successful initiative last year when Foot Anstey donated a total of 50 laptops to Empire Fighting Chance and its partner organisation Plymouth Hope, as well as City Academy in Bristol and Syrian refugees in the city.
This year, the 70 laptops have been split between five charities:
15 laptops will be given to Young People Cornwall, which supports youth groups across the country, giving young people a voice, building their confidence, and boosting creativity through a wide range of projects and programmes.
15 laptops will be donated to Plymouth Hope a Devon based charity that aims to promote social inclusion by supporting people who may otherwise have become socially excluded.
Exeter City Community Trust the leading health and wellbeing charity working in partnership with Exeter City Football Club will receive 15 laptops. The charity delivers physical activity, education, health and wellbeing programmes and courses primarily across Devon and Somerset.
Empire Fighting Chance will receive 15 laptops. The Bristol-based charity's mission is to fight the impact of deprivation on the lives of people. It uses a powerful combination of non-contact boxing and intensive personal support to challenge and inspire young people to realise their unique potential.
10 laptops will be donated to Christchurch Activities for Young People, which is a well-established charity supporting deprived and disadvantaged young people across Christchurch.
Nathan Peacey, Partner at Foot Anstey and long-standing supporter of Empire Fighting Chance said: "The impact of Covid-19 has significantly increased digital deprivation in parts of the UK. It is hugely rewarding to know that through the donation of these laptops we will be playing a part in supporting young people across the South and South West and helping to enable access to education and job applications."
Empire Fighting Chance's CEO, Martin Bisp, commented: "We cannot thank Foot Anstey, in particular Nathan Peacey, enough for the continued support. This donation makes such a huge difference to the young people we are working with. For some it is lifechanging, being the difference between them being able to complete school or college work or not. Foot Anstey is helping to transform lives through their generosity, and we are all very grateful."
To find out more about Foot Anstey's services please visit https://www.footanstey.com/about/ or connect with the firm here https://www.footanstey.com/contact/.