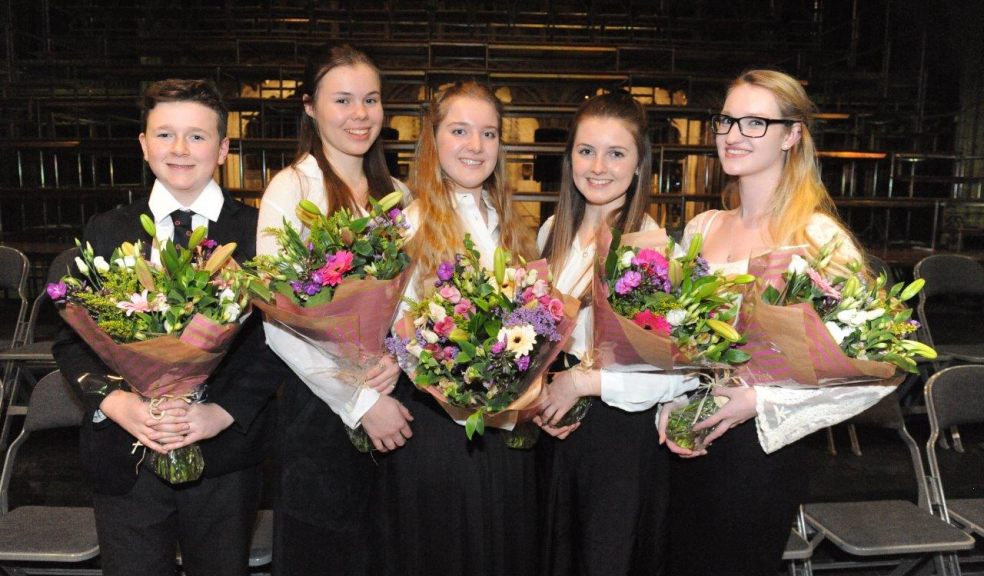 Exeter School's Choral Society Concert: 48 years and still going strong
The 48th Exeter School Choral Society concert once again proved to be a highlight within the calendar of the broader school community. 
Taking place in Exeter Cathedral, the choir consisted of parents, staff, friends and pupils, including Music teacher Tina Guthrie's Middle School Choir. 
The orchestra of professional players featured a number of the school's visiting music teachers, along with several senior instrumentalist pupils.
The concert began with Haydn's magnificent Nelson Mass, under the baton of Assistant Director of Music Tom Brimelow.  The work is a favourite of the choral repertoire, and was performed with vitality and enthusiasm.  Our soloists in the Haydn included two alumni, Bethany Partridge and Jonathan Schranz, both of whom are forging successful professional musical careers. 
The Nelson Mass provides an especially prominent role for the soprano soloist and enabled Bethany to demonstrate great vocal agility, a wonderful warmth and yet clarity of tone and an apparently effortless upper register. 
Upper Sixth pupil Verity Stroud was the alto soloist, whose rich, smooth voice and assured stage presence was complemented by the bass solos in the quartet passages, ably provided by Head of Modern Foreign Languages, Michael Latimer.
Zeb Cobb, who is currently in the Lower Sixth, took on the bass solo within the Qui Tollis, and was both confident and impressive with a full, mature baritone voice. 
Before the interval, the audience was treated to the Rutter anthem For the Beauty of the Earth, sung by the Middle School Choir.  This two-part version accompanied by the orchestra, was both charming and joyful, quintessential John Rutter, and was undoubtedly one of the highlights for the appreciative audience.
Director of Music Peter Tamblyn took to the conductor's rostrum for the second half, which featured a longer Rutter work, the Magnificat.  The chorus was boosted in several movements by Middle School Choir, whose fresh, youthful sound provided the performance with added vigour. 
Solo sections were divided amongst five current pupils, Sixth Form sopranos Emily Bairstow, Katy Armstrong, Rebecca Charman and Kate Furby, and Year 8 treble Theo Power.  The clarity and purity of their voices in the stunning acoustic of the Cathedral resulted in some very moving solo performances, all delivered with poise and style.
Thanks to Packexe for their support. The success of the concert promises to attract established and new singers to the Choral Society when it next  meets in January 2018, but there is plenty more music to enjoy before then, with the Junior School Spring concert on 28 March, a concert in aid of St. Swithun's Church, Woodbury, on 20 April and the WaterAid concert in St Michael's Church, Heavitree, on 26 April.