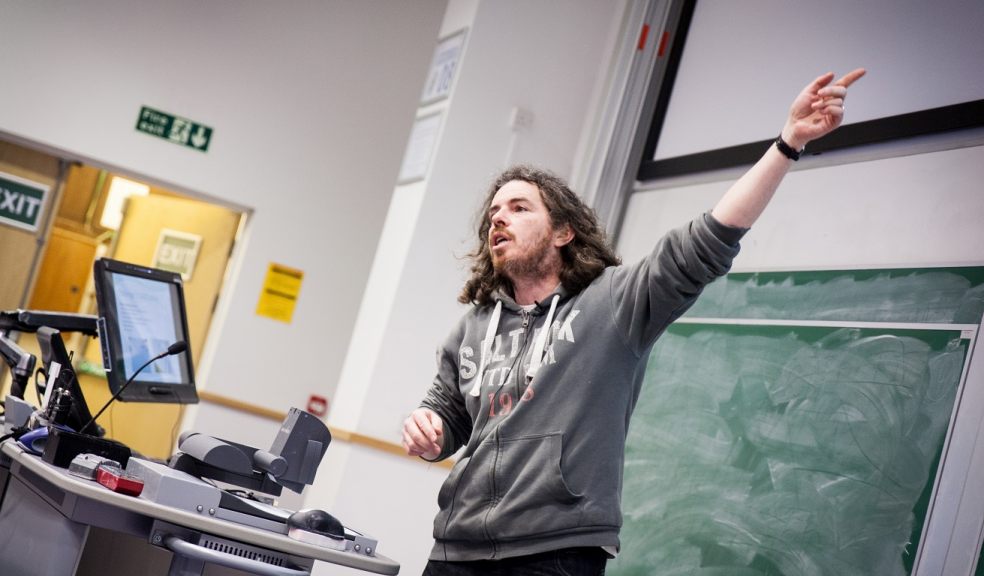 Exeter residents invited to uncover research
The University of Exeter Students' Guild is delighted to invite Exeter residents to its open lecture series, Research Uncovered.
The series opens on Monday 13 January 2014 when Professor David Boughey will present 'Adventurous Capitalists and the Forging of Multinational Enterprise'.
Research Uncovered has been developed by the Students' Guild from the FRUNI scheme which invites students to nominate the best research field in which they have been lectured. Students are then called upon to vote for the lecture topics that they believe should be shared again with a wider community audience, university staff and students. Research Uncovered aims to bring some of the world-class research carried out at the University of Exeter to an audience that does not routinely have access to this type of opportunity. Five lectures will be held on the Streatham campus of the University of Exeter while two will be held at the Bike Shed Theatre in Exeter city.
The first lecture in the 2014 series will be held at 6:00pm on 13th January in the Forum on the University of Exeter's Streatham Campus. The lecture will be delivered by Prof David Boughey, Associate Professor in International Business History, on the subject of 'Adventurous Capitalists and the Forging of Multinational Enterprise'. A complimentary drinks reception will follow the lecture.
Full details of Research Uncovered can be found on the Students' Guild website at www.exeterguild.org/ru. The full lecture programme will be updated in due course.