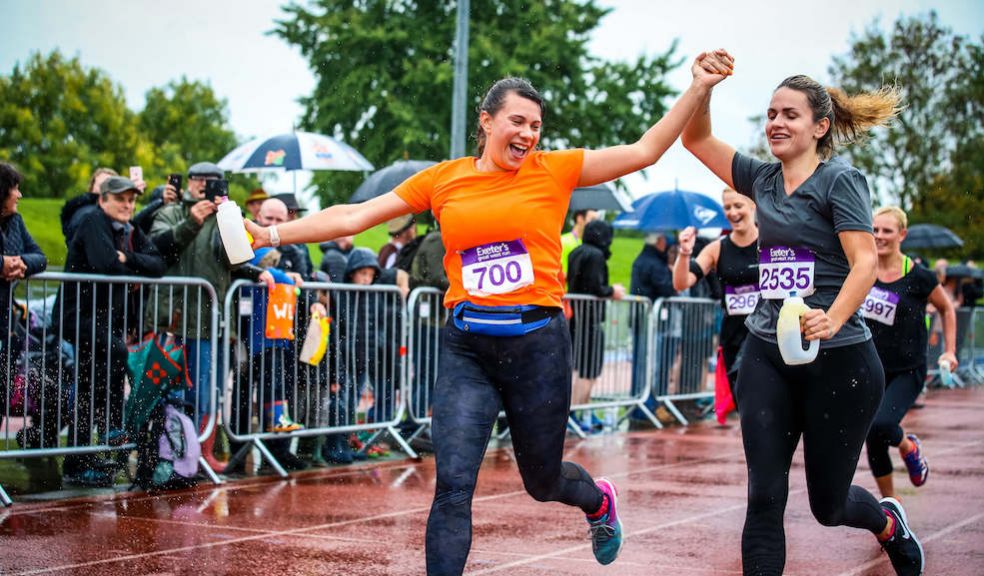 Exeter gets ready for Great West Run this weekend
More than 2,500 runners are preparing to pound the streets of Exeter this weekend, for the city's 35th Great West Run and Activate events.
Amongst the participants are those running for charities, including Macmillan Cancer Support, FORCE, Children's Hospice South West and Hospiscare. Last year the event raised more than £100,000 for charities and organisers Runjoy hope to top that this year.
Event organiser Mark Cowen says the fundraising is a key part of the event. He adds: 'We're all really excited about this year's event, and the knowledge that year after year, we are helping thousands of people to get fitter and healthier. But the fact that we also raise such significant amounts of money for charities is the icing on the cake and makes us even more determined to ensure that this year's event is also a massive success.'

The half marathon, also raises approximately £1,000 a year through its Community Fund, something that many smaller organisations have benefitted from, including Parkrun and Freemoovement, a local organisation aimed at getting people more active.
As well as the 13.1 mile half marathon taking place on Sunday morning, participants of all ages and speeds can also still sign up for the 2.5km and 5km Activate events which take place on Saturday afternoon (also at Exeter Arena). These events provide the perfect opportunity to encourage new runners the opportunity to have a go, and all those who cross the finish line will receive a medal.
This year runners can benefit from a free meal after the race at Wagamama, and prizes for the fastest three male and female runners have been donated by Mizuno. As well as receiving free entry in to next year's event, the top three male and female runners will also receive Mizuno vouchers and a trophy.