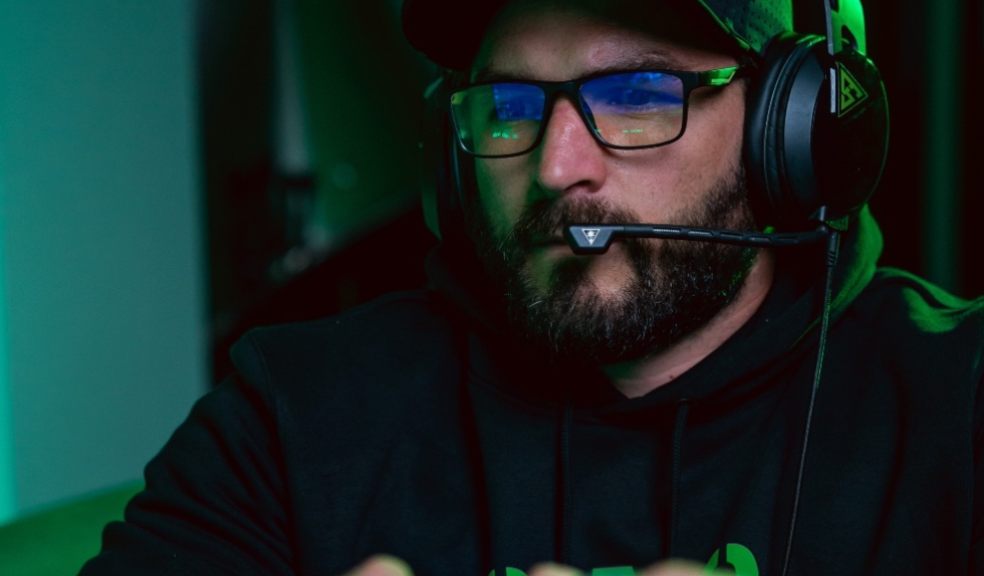 Exeter Chiefs set to take part in SW's first region-wide corporate Esports Festival
The Exeter Chiefs rugby team have entered a team for the first corporate esports festival for the whole of the South West, taking place in February 2022.
The two-time Premiership winning club, which also took home the European Rugby Champions Cup in 2020 after beating Paris-based team Racing 92, will enter a three-man team to compete with organisations from across the South West region.
Organised by Tech South West and Exeter College, the event seeks to place the South West at the forefront of esports innovation, one of the world's fastest growing industries. Part of the proceeds from the event will be donated to the Ted Wragg Trust, a multi-academy trust dedicated to transforming lives through learning.
The Esports Festival is supported by ultrafast broadband provider Jurassic Fibre, South West technology strategy experts Timewade, Plymouth-based software engineering firm Rowe IT, South West tech marketing agency Astley Media and Totnes-based fan engagement platform Filmily.
With a global revenue of over $1bn and an audience of 474m in 2021, esports has been tipped by the International Olympic Committee as a possible addition to future tournaments.
Don Armand, a rugby player with Exeter Chiefs and founder of The Gaming Athlete, said: "We are excited to be able to participate. Esports is an incredibly important sector for so many reasons. Whether you look at it from a business, participant or spectator point of view, or whether you are young or old, new to gaming or a seasoned gamer, esports is going to develop in a fantastic way. The new tech, businesses, tournaments, and the market as a whole is very exciting, with so much potential."
The Esports Festival will be hosted by Exeter College in their multi-million pound Esports Academy, a new development featuring VR planking machines, simulators, and cutting edge computing equipment. The college, which has recently been awarded the Queen's Anniversary Prize for embedding digital technology through curriculum innovation, launched its dedicated academy in 2021 alongside an esports course for over 18s who wish to develop their skills in the business and management of the industry.
The college also has one of the UK's most successful competing teams, having won gold at the British Esports Championships 2020-21 LAN finals in July 2021.
Michael Maltby, CEO of Jurassic Fibre, said: "We are delighted to be sponsoring the South West's first ever region-wide corporate esports event at Exeter College.
"Jurassic Fibre is all about technology, as we roll out our ultrafast fibre-to-the-premises broadband network to homes and businesses across the South West. Using advanced software and a custom-built network, we are dedicated to providing our home region with state-of-the-art connectivity and making 21st century internet a reality for our communities. This event, therefore, combines two of our key passions: community and advances in tech.
"We are excited to come together with business leaders, tech advocates, local organisations and the gaming community to take part in this unique competitive event and showcase the fantastic new digital and data centre."
Tech South West are organising the event, with corporate teams from across the region taking part.
Rob Bosworth, Deputy CEO of Exeter College, said: "Esports is rapidly developing as one of the most participated sports on the planet. Due to the way it's played, it can be embraced by people of all aspects of society who can compete and engage on a level playing field. We are seeing this as a real change-agent for diversity and inclusivity with our students and the wider community.
"For many this will be the entry point into digital skills, but much further than that, the gaming industry is multifaceted and can involve events management, production and design, media management, not to mention strategic and critical thinking. We are delighted to be supporting the event and hope on the back of the success of this year's launch, we will expand this even further next year."
Find out more at https://www.techsouthwest.co.uk/corporate-esports-festival-2022/