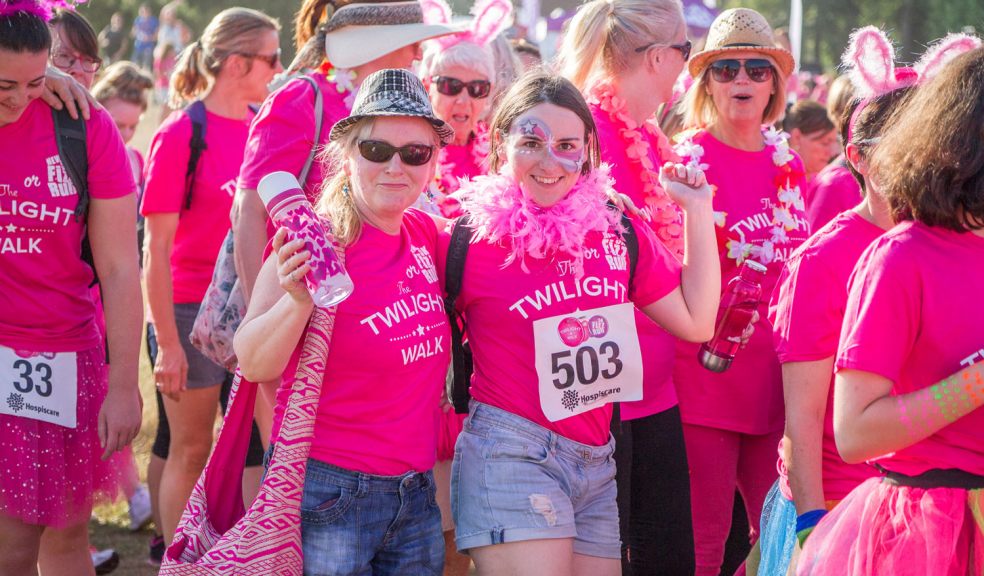 Hospiscare's Twilight Walk: Di & Sammi Rosser's Story
In 2016, Di & Sammi Rosser took part in the Twilight Walk simply because it sounded like a fun event and they felt that Hospiscare was a charity worth supporting. They could never have imagined two years later they would be walking in memory, having placed a photo of their much loved husband and dad Jeff on their memory star and displaying it, with so many others, within the special memory tent at The Maer, Exmouth.
"Behind our smiles and excitement about taking part in last year's Twilight Walk is a terrible sadness and grief at the loss of a loving husband and dad to cancer."

In June 2017, Jeff Rosser was diagnosed with terminal cancer. "We were filled with hope when we were told that there was a brand new immunotherapy drug available. However, Jeff had to endure radiotherapy, chemotherapy, several types of drugs and a blood transfusion, all in the space of a few weeks. He was fighting this battle with optimism and bravery, but the cancer was very advanced and had spread to several places. Days before he was due to finally start the immunotherapy drug, things took a turn for the worse. Jeff had a week in hospital before being offered a bed in the hospice."
Jeff, aged 54, passed away peacefully after a week in the hospice just 21 weeks after his diagnosis.
"We are one of the lucky families who have experienced the compassion, care and comforts in this special place. It's impossible to express just how much of a difference it made to us to have Jeff in the hospice rather than the hospital in his final days. That time was very hard but very precious, and being in the hospice allowed us to make the most of it. It was peaceful, welcoming and full of truly wonderful staff and volunteers."
Visit www.twilightwalk.org.uk if you want to be part of this wonderful event on Saturday 6 July or call the fundraising team on 01392 688020. Don't miss the 'Best Friend Forever' special offer this weekend where two can sign up for £35.
Hospiscare is a local adult hospice charity, providing high quality care and support to people with any type of terminal illness, and those close to them, in Exeter, Mid and East Devon. A gift to Hospiscare in your Will helps ensure the future of the charity in Devon for generations to come.