Additional space is top of the list as buyers in Exeter look for more room to roam
Growing demand for extra space is driving searches for property in Exeter, according to new data released today by Zoopla, the UK's most comprehensive property destination. 
The data, which studied the most searched terms in 2020 by buyers in Exeter, shows that additional space is the key demand for home hunters in the city. Fuelled by the lockdowns and various restrictions that have been in place since March, eight of the ten most searched-for terms by property hunters relate to increased indoor and outdoor space.  
Demand for space top priority 
When it comes to what home buyers are looking for in Exeter, the pandemic has driven up searches for space and quality locations. In the last 12 months, demand for extra family living spaces, indoors and outdoors, has increased with searches for 'gardens' topping the list of Zoopla search terms for buyers in Exeter in 2020.
Other search terms such as 'detached' and 'garage', which both make the top ten, further reiterate the demand from home hunters for extra space. 
Another search term making it into the top ten for 2020 is 'annexe', which could be in part down to the change in some living situations, as more families invite aging parents to live with them or welcome back grown-up children who had previously flown the nest. The shift to working from home could also explain the increased want and need for additional space. 
Other term popular with searchers in Exeter is 'view', showing demand for Exeter's stunning estuary and countryside views remains strong, with all the benefits that they bring. The city is also home to fantastic shops, great restaurants and breath-taking views. 
The full list of most searched terms for Exeter in 2020 is:
1.     Garden   
2.     Garage    
3.     Parking   
4.     Annexe   
5.     Detached                 
6.     Rural        
7.     Acre         
8.     Secluded                  
9.     Bungalow                
10.   View
Looking for Tranquillity 
Changing habits to commuting to work and the rise of working remotely in 2020 has also driven a search for more space and privacy for Exeter house hunters. Buyers in the city were keen for tranquillity this year as 'rural' and 'secluded' secured top spots in the most searched terms in 2020. 
Popular Properties 
Current properties for sale in Exeter boasting some of the most popular searched for features like large gardens, rural homes and stunning views include a stunning five-bed semi-detached house in Topsham (£1,500,000), a beautiful five-bed detached house at The Grove (£925,000) and a spacious four-bed detached house on Main Road (£585,000).
Strong end to the year
Zoopla has also revealed the latest Exeter House Price Index, which studies multiple local housing trends and prices on an annual basis. The data shows that the average house price in Exeter is now £247,100 with prices rising by 3% in the last 12 months. The data also shows prices in Exeter have increased cumulatively by 18% in the past five years. 
The local housing market looks set to end the year on a strong note with buyer demand in Exeter currently 24% higher than it was in November 2019, defying the traditional seasonal slowdown.
Activity remains well above normal levels for this time of year, and this momentum is expected to lead to a strong start in 2021.
Tom Parker, Consumer Spokesperson, Zoopla, commented: "The unprecedented circumstances this year and various lockdowns have created an opportunity for the people of Exeter to evaluate their current home situation and that has accelerated a desire to move. It's no surprise that outdoor space dominates searches as the time we're spending at home, personally and professionally, continues to increase."
Roger Wilkinson, Managing Director at Wilkinson Grant & Co, an estate agency in Exeter, said: "The data from Zoopla supports what we've seen from buyers in Exeter this year. Due to lockdowns and restrictions, more people are working remotely and demand for larger homes with more outdoor space has increased. Exeter's stunning countryside and magnificent views are also high on the list of most searched terms, mirroring what we've seen from people keen to move to our beautiful city."
Current properties for sale in Exeter boasting some of the most popular searched for features like large gardens, rural homes and stunning views include: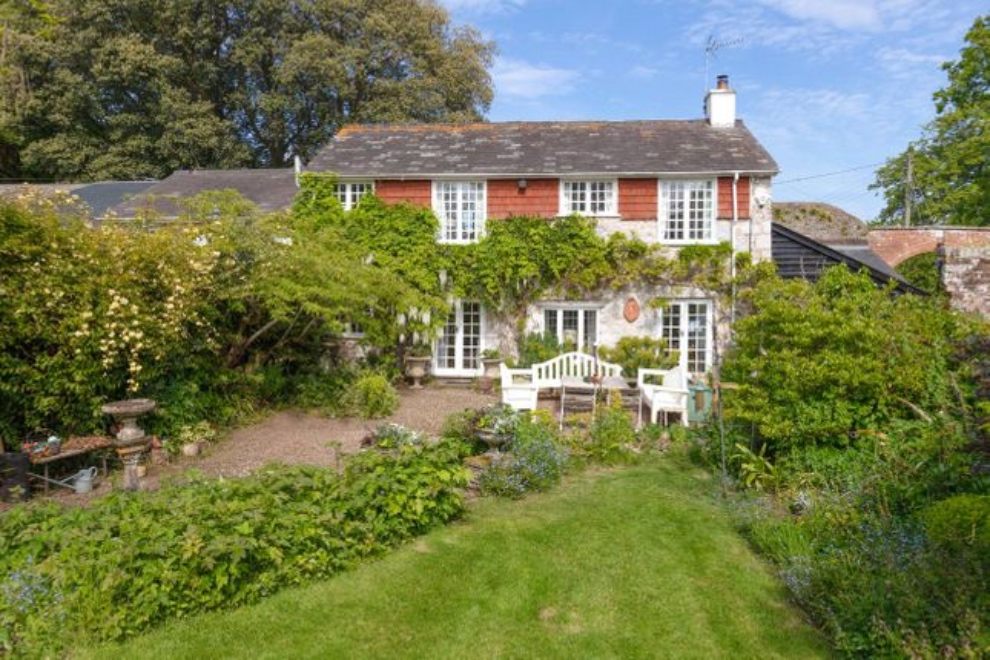 5 bed semi-detached house for sale
Topsham, Exeter, EX3
From £1,500,000
The Grove, Pinhoe,
Exeter EX4
Guide price
Price: £925,000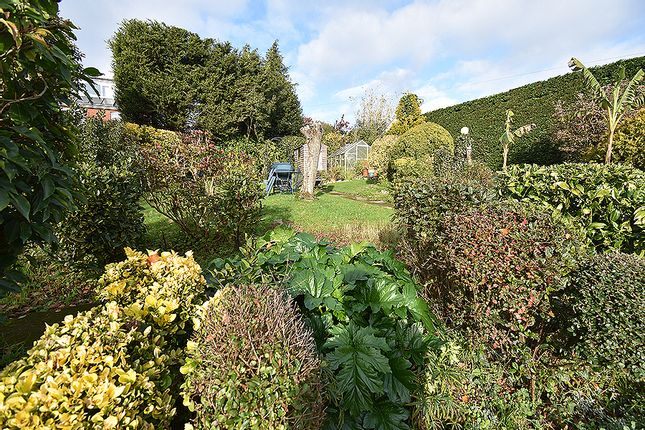 Main Road, 
Pinhoe, Exeter EX4
Price: £585,000