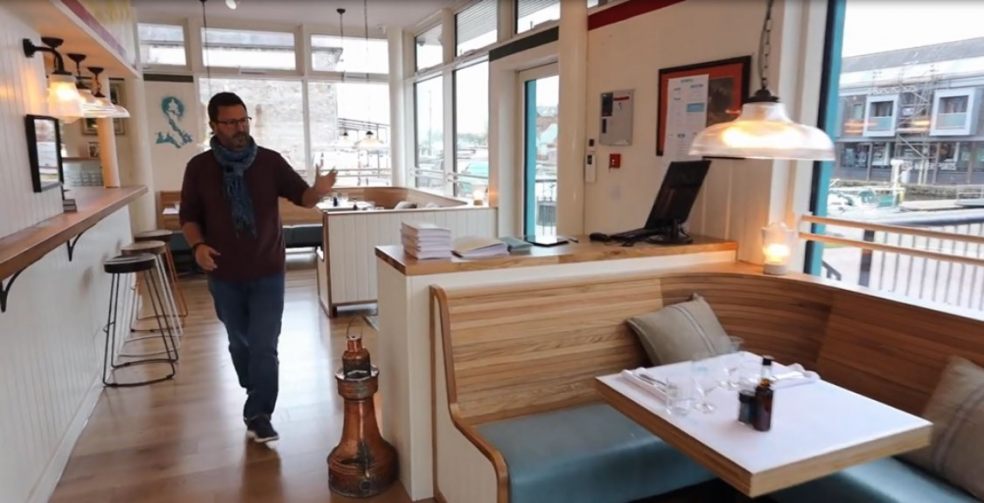 New Rockfish restaurant is the PLAICE to be!
When you ask a server in a restaurant where the scampi is from and you are given what amounts to a postcode, you know they know their stuff.
I was lucky enough to be invited to the launch of Rockfish in Exeter which, when it comes to the dining experience, (and here's the pun) is the plaice to be!
We were served with an array of delightful dishes including, spider crab croquettes, ceviche sardines, cuttlefish, oysters and scampi.
When the scampi tray came around, I was informed by the server that they would be the tastiest and juiciest I had ever experienced.
He wasn't wrong and so I enquired after their provenance expecting to be given a rough geographical area.
However, I was taken aback when he said they were from Petershead in Scotland caught from a boat called Amnity, skippered by a chap called Jimmy Buchan.
I was even more amazed because I was aware of Jimmy and his crew from a BBC1 show called Trawlermen.
And that one vignette summed up perfectly the whole experience.
It wasn't just my scampi man (who is actually a senior member of the Rockfish team) – all of the staff were knowledgeable, friendly and welcoming.
The restaurant is light and airy with magnificent views of the canal and Quay.
There is an open kitchen where you can watch the chefs preparing your food from fresh and retro feel wooden seating.
Exeter's Rockfish is the sixth in the family stable and the concept has proved so successful that there are more in the pipeline.
FINS are looking up (sorry)!
For more information, go to https://www.therockfish.co.uk/restaurants/exeter/