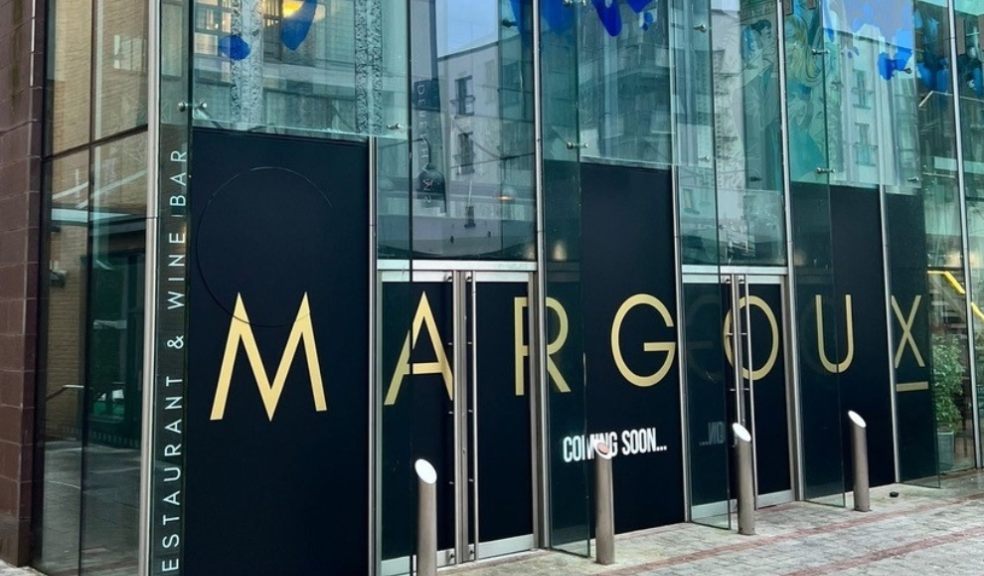 Margoux to open in Princesshay
Margoux Restaurant and Wine Bar will open in Princesshay on 25thMarch  2022, the latest addition to the centre's line-up of eateries.
Margoux is relocating to Princesshay Square, next to Coal Kitchen, offering restaurant dining and adding a new cocktail lounge and a sun-trap terrace overlooking Exeter Cathedral for al fresco dining. 
Margoux uses westcountry suppliers for its international menu that includes lunch, dinner and Sunday roast.
Michelle Menezes, Princesshay Centre Manager, says, "We are delighted to welcome Margoux to Princesshay. Its high quality, locally sourced food and fantastic ambience will enhance Princesshay's dining offer and we look forward to working with the team."
Benjamin Doyle, Margoux, says, "Moving and joining the Princesshay family gives us the chance to offer more to our customers.
"Our quality dining menu will remain as good as ever whilst now including a breakfast and brunch menu.
"Also our new prime location and bigger premises means our customers can also enjoy a new separate cocktail lounge and a sunny terrace balcony over looking the Cathedral.
"These are exciting times for Margoux!"
Margoux is the latest eatery to join Princesshay's line up of restaurants, with neighbouring Meat 59, another regional addition, opening in December.
Visit the Princesshay website for more information:www.princesshay.co.uk