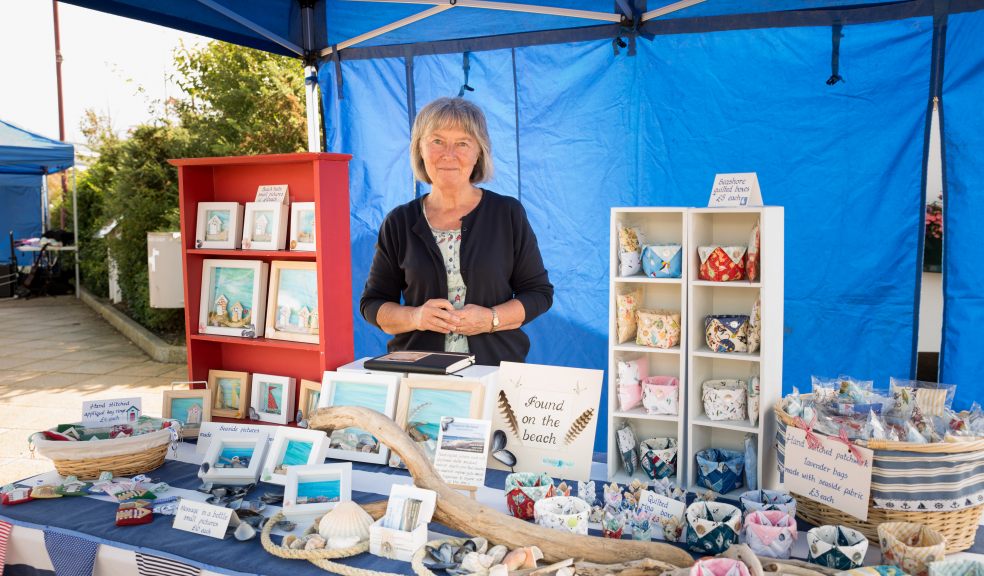 Artisan Market returns to Seaton
The Artisan Market returns to Seaton over the early Bank Holiday weekend with a mix of stalls selling the very best quality art and craft items, upcycled gifts and handmade homeware on Saturday 5th May from 10am to 3pm.

The free, open air Artisan market hosts a wide variety of unusual and unique products made in Devon, Dorset and Somerset. Expect to find wood carvings, soft furnishings, tailor made clothing, handmade jewellery, glass ware and delicious food.

Cllr Peter Burrows from Seaton Town Council, says, "The Spring Bank Holiday is a great time to browse the stalls at Seaton Artisan Market. The market has something for everyone and it is a great way for people to support local artists and makers.
"Seaton Artisan market welcomes new traders. Any artisan makers from Devon, Dorset or Somerset interested in taking part should get in touch."

Seaton Artisan Market is held at Thury Harcourt Place on Saturday 5th May and on the first Saturday of June, August and September. A special Artisan Market will be held on Saturday 30th June and Sunday 1st July during Seaton's Cycle Fest event.

For more details on Seaton's Artisan Market visit www.seatondevon.org.uk or email admin@seaton.gov.uk.