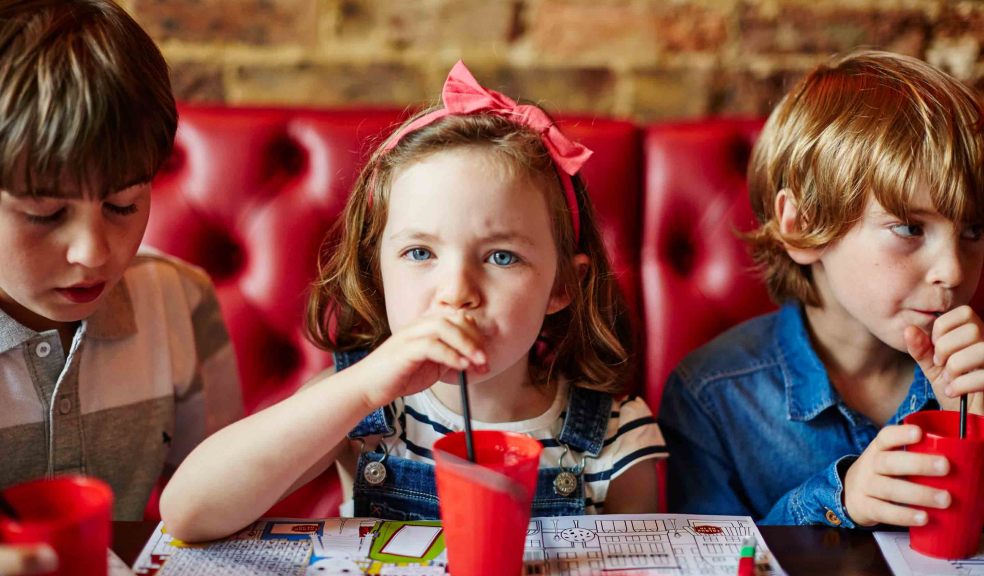 Kids eat free at Cafe Rouge
Keeping kids happy in the school holidays can be a struggle, but Café Rouge is just about to make things a whole lot easier for mums and dads with the launch of its fresh new children's menu on 21 July.
Summer kicks off with an offer for children to eat free between 22 July and 31 July* (T&C's apply), and after 31 July Café Rouge is launching three courses and a drink for just £6.95. Using only the finest ingredients served in a stylish and relaxed environment, Café Rouge's carefully designed menu has been created to tickle even the pickiest youngsters' taste buds.
To cater for fussy eaters, Café Rouge is offering easy first courses of warm fougasse bread finger with d'signy butter and crudités with a tomato dip. Other tantrum-busting dishes include the new tasty Macaroni Cheese, Le Burger which uses the best Aberdeen Angus beef and the sautéed 'Poulet Ooh la la' with all the trimmings.
Ice cream is a classic summer indulgence and is available in six tempting flavours, featuring heavily on the new special menu which is available from 20 July at restaurants throughout the UK. For children who like to eat like an adult, there is a selection of mouth-watering desserts such as traditional French crêpes with chocolate sauce or children can get their 'five a day' the Café Rouge way with a simple bowlful of fresh fruit salad.
All of the petits enfants favourite dishes can be washed down with flavoured milk, bottle green cordial or a selection of soft drinks, so when in Café Rouge this summer, relax and take your time to enjoy a leisurely Parisian-style meal as a family. According to the latest research* families who linger over meals and allow their children play with their food, encourage their little ones to become less picky eaters.
Georgia Hall, Café Rouge Brand and Marketing Director said: "I'm hoping petite enfants all over the UK will bring a parent to come and have free foodie fun. We are really proud of our new three courses for £6.95 and have created dishes which should appeal to all age palates."