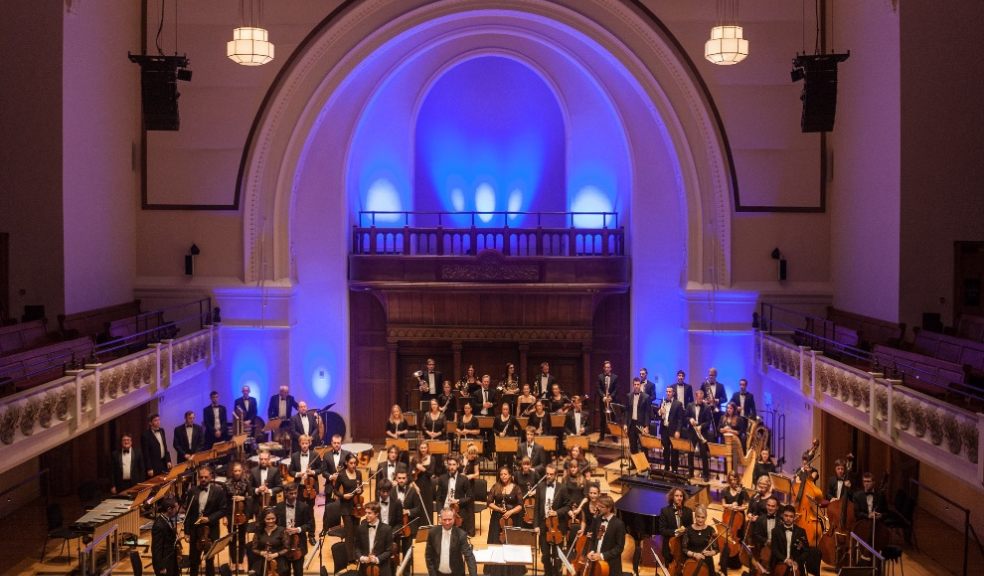 Should we play Russian music?
The Amadeus Orchestra has faced fierce criticism online recently for refusing to stop playing Russian music.  We are due to be performing music by Stravinsky and Prokofiev in Exeter Cathedral on 22 July – a programme that was decided on six months ago, way before Putin began his atrocities in Ukraine.  Are we against the war?  Of course we are.  Are we in favour of sanctions that try and put a stranglehold on Putin's evil regime?  Again, of course.  However, I'd be surprised if a thug like Putin had ever knowingly heard any of this music, let alone care if it's performed in Britain or not.  Playing Russian music is not to support the war just as banning it's performance would do nothing to help the heroic Ukrainian defence.
Much has been made of artists such as Velery Gergiev being sacked from all of his positions outside of Russia.  This seems to be fair – the man in an unapologetic supporter of Putin.  Football and other sports have been hugely affected and whilst this may seem deeply unfair to those sportsmen and women who don't support the war, at least it will have a noticeable impact and will help drive the message home.  Banning Russian art would do no such thing as no-one in Russia would realise that it was happening.
The music of Stravinsky and Prokofiev is not just part of Russian heritage – it is part of our own.  Where would any contemporary British music be without Stravinsky?  Where would Russian composers be without Shakespeare? Not only are these two composers fellow musicians and human beings but they have also been dead for 51 and 69 years respectively.  They never knew Putin's Russia but they did know Stalin's. 
In early 1948, following a meeting of Soviet composers convened by Andrei Zhdanov, the Politburo issued a resolution denouncing Prokofiev and others of the crime of "formalism", described as a "renunciation of the basic principles of classical music" in favour of "muddled, nerve-racking" sounds that "turned music into cacophony". Only eight of Prokofiev's works were banned from performance but such was the perceived threat behind the banning of the works that even works that had avoided censure were no longer programmed.
In  1948, Prokofiev's first wife Lina was arrested and charged with espionage for trying to send money to her mother in Spain. After nine months of interrogation, she was sentenced to 20 years of hard labour.  She was released eight years later.
Tragically, Prokofiev died on 5th March 1953 – on the same day as Stalin.
Stravinsky's mother was a native of Kyiv and his father sang in the opera house there.  From the age of 20 he was rarely in Russia, living in Switzerland, France and the USA and declaring "I loathe all communism, Marxism, the execrable Soviet monster…"   Nothing here is black and white.
The conductor of Amadeus Orchestra, Philip Mackenzie has strong ties with Ukraine. From 1998 until 2014 he was Principal Guest conductor or the Crimean State Symphony Orchestra.  At the time the Crimea was still very much a part of Ukraine and Philip made some very dear friends there and remembers the players with great warmth and affection.  He would love to hear from any readers who still think It is wrong to perform Russian music in the UK.
You can hear the Amadeus Orchestra in Exeter Cathedral on 22nd July 2022 at 7pm playing Stravinsky's Firebird Suite, Excerpts from Prokofiev's Romeo and Juliet and Saint-Saens' Piano concerto No.2 with Malcolm Forbes-Peckham as soloist.  Tickets are available from the Northcott Theatre box office.