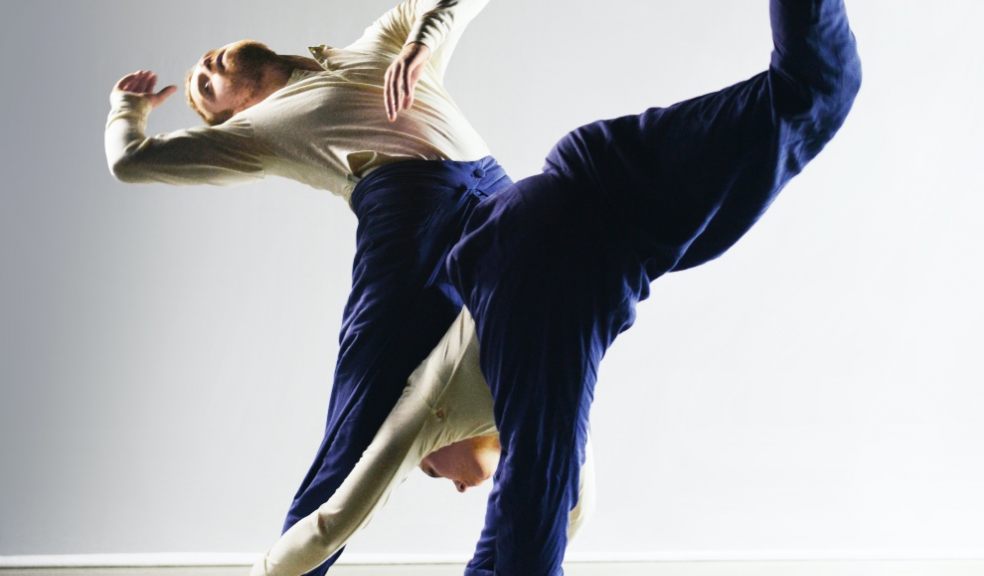 Richard Chappell Dance returns to Exeter Northcott with UPLIFT
This spring Richard Chappell Dance's UK tour continues with a new mixed bill, UPLIFT, a specially curated evening of transformative dance from some of the brightest young choreographers and performers from South West England and Wales, at Exeter Northcott on Friday 3 June.
The centre piece of the evening will be a moving extract from Richard Chappell Dance's seminal work, Silence Between Waves. Taking inspiration from Richard's memories and experiences of growing up on the South Devon coast, Silence Between Waves looks at our connection to home, distance and otherness. This flowing and compelling work is set to a soundscape of stories from local people about their relationship to the area and being part of a coastal community.
Alongside this, Bristol born Edd Arnold, dancer with Russell Maliphant and former member of BalletBoyz, presents his new work Tulips. Performed by Edd and winner of BBC Young Dancer Connor Scott, Tulips questions society's traditional gender norms and looks to open conversations around male sensitivity. Using closeness and intertwining physicality to highlight how men can have loving, sensitive relationships without romantic connotations.
Welsh dancer, choreographer and Artistic Director of Manchester's Night People, Daisy Howell brings her work Show me a fiercely joyous and expressive solo. Featuring digital projections by Howl Creative and music by DJ LSMarley, Show me present an electric and honest depiction of a female entertainer, ignited by club culture, womanhood and bass heavy drops.
The evening's programme will also see performances from South West based youth dance companies, showcasing the next generation of dance artists from across the region.
Based in Exeter, Richard Chappell Dance has been making high quality interdisciplinary dance since 2013. Bringing dance to people across South West England and beyond, the Company has toured extensively across the UK and internationally to Singapore, Germany and Israel. Richard Chappell Dance is an Associate Company of Exeter Northcott, Commissioned Company at Swindon Dance and a Resident Company at Exeter Phoenix.
Tickets available here: https://www.exeternorthcott.co.uk/events/uplift/