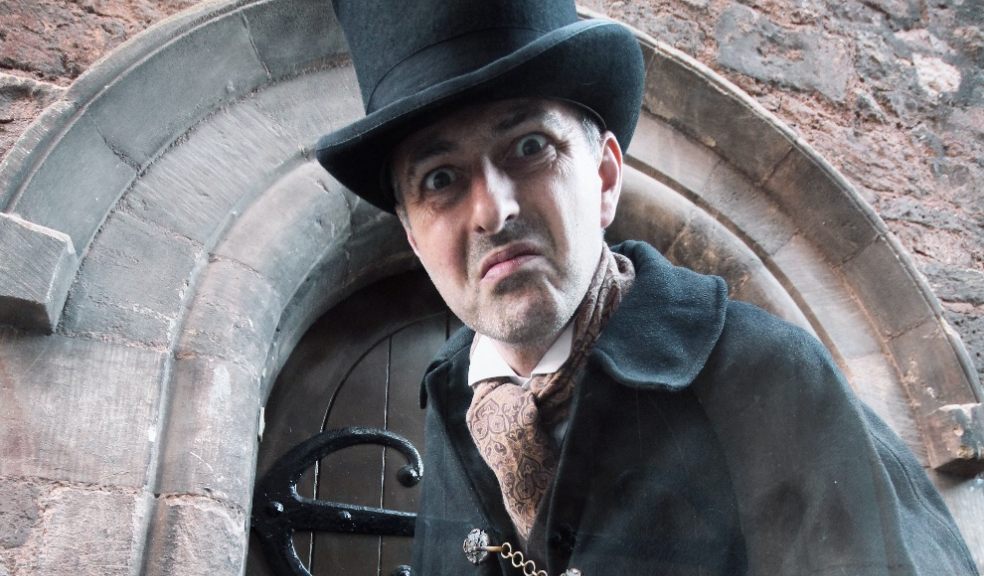 Exeter's longest-running Christmas show to celebrate its 100th performance
Humbug!, an immersive Christmas experience created by Devon-based theatre company Wandering Tiger, will commemorate its 100th performance on Friday 8th December.
Since its debut in 2017, Humbug! has transported over 4000 people back in time to Victorian England, immersing them in a festive world of magic and wonder. 
The site-specific show takes place throughout St Nicholas Priory, Exeter's oldest building, and brings the story of Charles Dickens' A Christmas Carol to life with a mixture of performance, video projection, and live music. 
"We are delighted to be celebrating our 100th performance," said Luke Jeffery, director of Wandering Tiger. "When we first came up with the idea for this show, we never could have anticipated the response it would receive. It's been a true joy to see so many people get swept up in the magic of Christmas with us each year."
Humbug! has quickly become a holiday tradition for many in Devon and the show offers a unique and enchanting way to celebrate the festive season. 
"One of the things that sets the show apart is the incredible setting of St Nicholas Priory," said Luke. "The building itself is a character in the story, with its centuries of history adding to the atmosphere of the show. We're so grateful to the team at Exeter Historic Buildings Trust for allowing us to use the space as our stage."
Humbug! runs from December 7th - 24th. For more information or to book tickets visit wanderingtiger.com