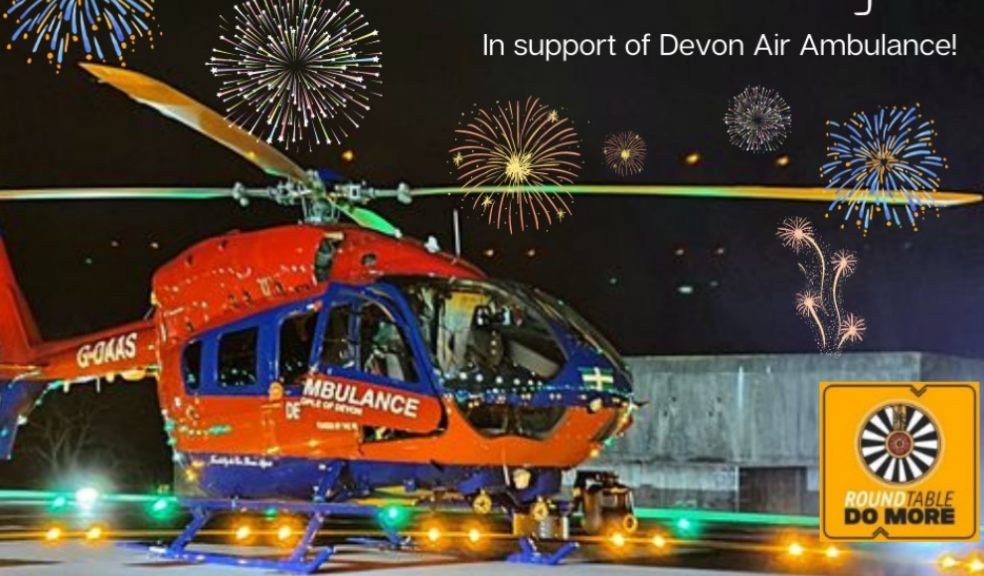 Charity events return with a bang in support of Devon Air Ambulance
With the cancellation and postponement of so many fundraising events since the start of the pandemic, it's been a tough couple of years for charities. 
Now Devon Air Ambulance is delighted to return to public events with a bang byreleasing tickets for Exeter Round Table's 38th Fireworks Extravaganza; the charity's first public scale event since 2018.
The fireworks display, which has been on-hold for a year, is a big support for Devon Air Ambulance's lifesaving 365-day a year service, attracting visitors from the local area and beyond who are keen to enjoy the spectacle.
The display will return to Westpoint Arena in Exeter on the evening of Friday 5 of November and promises to be a fun occasion for the whole family, with fairground rides, food, licensed bar and free parking. 
Head of Fundraising at Devon Air Ambulance, Sally Hilton, says:
'We are very much looking forward to returning to our public fundraising events following a very challenging period and we are immensely grateful to our supporters who we know are keen to support them. 
'Big thanks too of course to Exeter Round Table who are supporting us once more, this time as we approach our 30th year of service. We are very grateful to the sponsors who make this event possible, and of course to everyone who buys a ticket. We hope you have a lovely evening! We can't think of a better way than fireworks to celebrate our return to public fundraisers!'
This year digital tickets will be available online giving fireworks goers the option to print out tickets or show their QR code to the volunteers to scan at the gate, which opens from 5.30-7.30pm. Covid procedures will be in place in the toilet and cash point areas only. 
Advanced tickets only are available at daat.ticketsrv.co.uk/tickets. Contactless payment is accepted on the night.