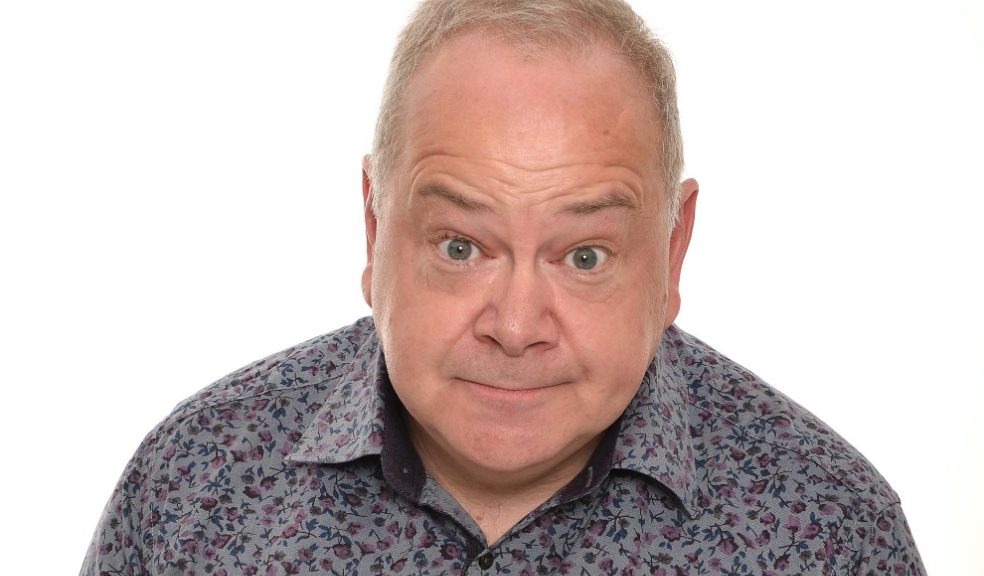 Britain's Got Talent Semi Finalist comes to Exeter for free Comedy Show
A comedy magician who was the first to baffle world-famous magic duo Penn and Teller on their very own ITV show, hosted by Jonathan Ross, is coming to an Exeter church for a free show.
He was also on the last series of Britain's Got Talent and reached the Semi Finals to critical acclaim from Simon Cowell and the other top judges. His videos have clocked up millions of views online. You can watch his Semi Finals performance here:
Now, he's bringing his unique brand of baffling trickery and rollercoaster ride of jokes to Exeter for one night only.
John, who is thought to be one of the best comedy magicians in the UK today, is a winner of the Magic Circle Stage Magician of the Year and is a member of The Inner Magic Circle. He has a long list of celebrity fans including Darren Brown and has toured with Tim Vine who describes him as 'one of the funniest men I know'.
As well as performing around the world, he has also written an undercover magic show on Sky 1, he was a writer on the BAFTA award winning series 'The Sketch Show' on ITV1, and also was a winner of the 'Ken Dodd Presidents Trophy' for 'Best New Magical Comedy Entertainer'.
The event is being hosted at Rediscover Church, based in Northernhay Street, Exeter, to celebrate the launch of Alpha which begins soon. It's an opportunity to explore life, faith and meaning in an opening and welcoming environment. The evening will include a short presentation about the course.
Lead Pastor Mark Pugh said, "We're delighted that John Archer is coming to Exeter. Anyone who has seen him live or on TV will know just how funny he is and how he cleverly weaves baffling illusions into his set.
One of the last things people often associate with church is laughter - so we thought what better way to celebrate the upcoming launch of our Alpha Course than hosting a night of free comedy. The course breaks down many stereo types that people have about life and faith and this comedy night will break down many stereo types about church.'
The Church's Operations Coordinator, Jason Ham added, 'John will bring bucket loads of laughs as well as outstandingly clever illusionary – there's limited tickets available so bring all your friends, family and workmates for a great night out with a legendary comedian and magician!"
The Comedy Night takes place on Wednesday 27th April at 7.30pm
Tickets are free and can be booked at www.rediscoverchurch.com/comedy
The event takes place at Northernhay Street, Exeter EX4 3ER