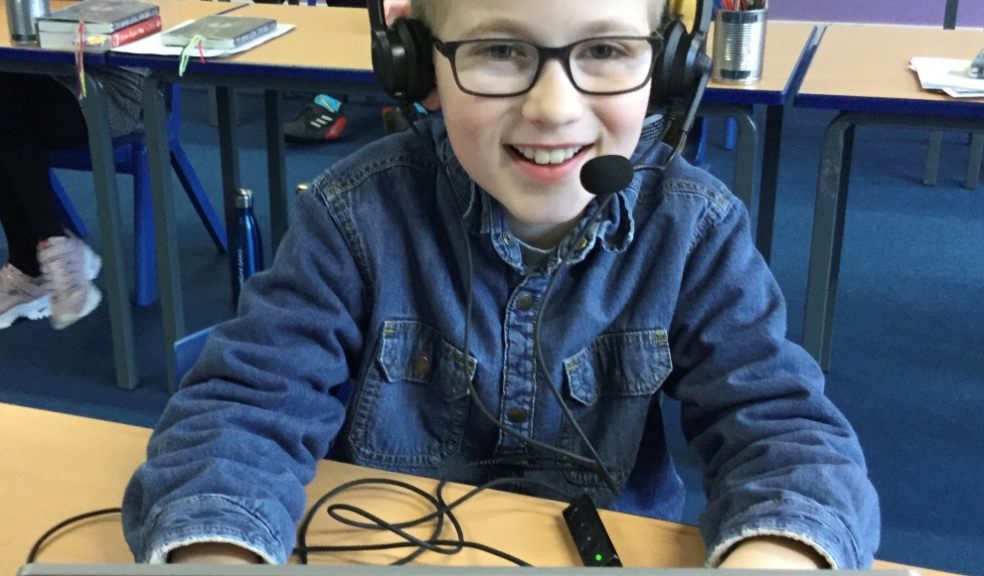 Exeter primary school handed laptops boost
A primary school in Exeter is celebrating after receiving a new set of laptops to help children learn from home.
St Martin's Church of England Primary School, Cranbrook, has been given £6,600 to buy 20 Chrome Books by housing association LiveWest, so that pupils without access to computers are not disadvantaged.
LiveWest contacted St Martin's with the generous offer after stepping in to help bridge the educational gap created by lockdown.
The donation, coupled with government funding, means St Martin's now have enough laptops for all of their children who are either in school or learning from home.
Steph Harvey, Acting Head for St Martin's Primary School, said: "We are delighted with the additional financial support that LiveWest has provided us which has been used to purchase 20 Chromebooks.
"This, in addition to the government's allocation to St Martin's, has meant that we have enough devices for children at home and in school, which has been vital given that we have over 50% of our children in school at this time - over 200 pupils.
"The children have loved using the devices to share work with friends at home via google classroom, and this has been a vital link as well as google meets in class, to ensure contact is maintained with children at home.
"Teachers have provided face-to-face sessions with pupils at home, and pre-recorded lessons daily, as well as teaching the children in school, so the access to sufficient devices has also meant that their job has been eased by not having to scurry around for devices to enable children to complete work.
"LiveWest's donation has also reassured us that, should we have to close a bubble, we would have enough devices to send home with children to maintain their engagement in learning.
"With the addition of headphone and microphone sets, children's motivation for learning has been reinvigorated."
Year five pupil, Jack Downing, has given a thumbs up to LiveWest's donation, adding: "The laptop really helps with my writing and getting my ideas down on google docs. My mum is surprised how much work I am doing."
LiveWest's donation is part of their drive to ensure children struggling to get access to online learning are still able to access learning resources provided by schools across the region.
The housing provider has supported families and children across the region by donating around 100 refurbished laptops and issuing £32,000 to schools to allow them to buy much-needed IT equipment.
In a move to bridge a social divide exposed by the pandemic, LiveWest has also helped more than 100 households get online through digital inclusion grants totalling more than £23,000.
Tim Wotton, Grants Manager for LiveWest, said: "It was a pleasure and a privilege to be able support Dartmoor Multi Academy Trust in this way.
"Giving back to our communities is a vital part of the work we do and we are absolutely delighted to be able to provide equipment which will make a positive difference to the children.
"Digital inclusion in a key priority for LiveWest and we want to support our communities with home schooling during lockdown."
Since the end of March 2020, LiveWest has issued more than 1,500 crisis and hardship grants to its customers.
With Covid-19 putting a strain on people's health and finances, LiveWest has given more than £300,000 in direct resident grants to support its most vulnerable customers.
Tim Wotton added: "Covid-19 means many more of our customers are really struggling as a result of changes to their income, employment or as a result of increased living costs.
"Through a combined approach, including our Tenancy Sustainment team, working with community organisations and other partners and agencies, we are able to help customers ensure they are accessing longer term support."