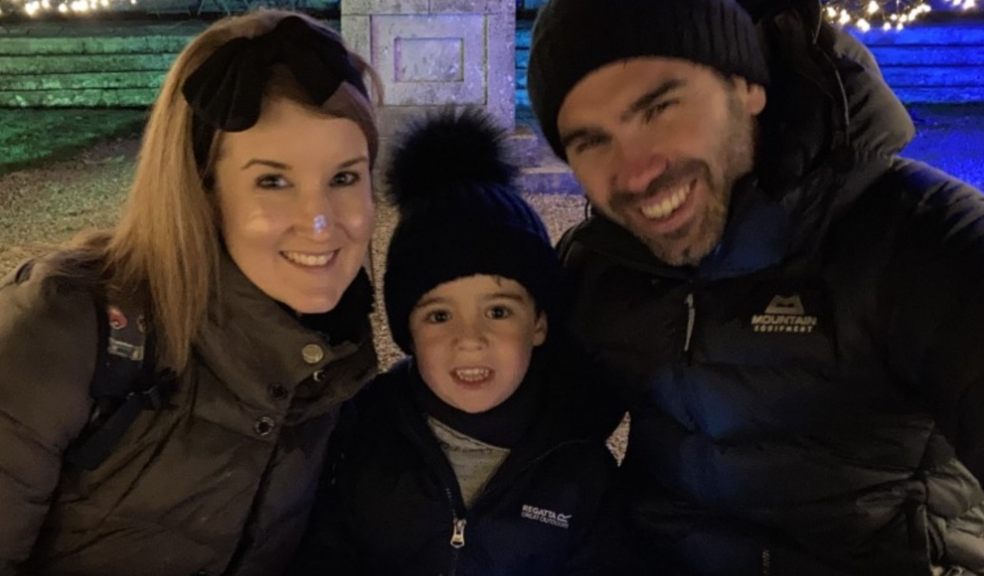 You are in 'Good Hands' with Devon Air Ambulance
The Devon charity launches its Christmas appeal, reminding us that Devon's patients are  'in Good Hands' at Christmas and every day. 
Devon Air Ambulance this week launches its Christmas appeal which reassures supporters that patients are 'In Good Hands', not just at Christmas, but every day of the year.  
Despite the lockdown at the start of the year, the crew has nevertheless delivered uninterrupted time-critical care to hundreds of patients in Devon and beyond, both by critical care car and by aircraft. 
The much-loved local charity that in 2022 celebrates its 30th year of service, is still catching its breath further to the impact of the pandemic, which lost the charity £2 million in income last year. 
Head of Fundraising, Sally Hilton, says: 'We feel incredibly fortunate to have been so well supported by the people of Devon over the past couple of years who have truly rallied to help us through some challenging times, but we absolutely welcome continued support.' 
'Our crews deliver time-critical care to trauma and medical incidents every day of the year and well into the hours of darkness, which, during the festive season in particular, arrive earlier with the shorter days.' 
Devon Air Ambulance frequently works closely with colleagues in the emergency services to respond to incidents such as road traffic collisions (RTCs), which account for a large percentage of the missions the service is called to every year. For this reason the charity continues to support nation-wide road safety campaigns such as Project Edward (Every Day Without A Road Death) earlier this year and National Road Safety Week on 15-22 November.  
Dark and inclement winter conditions can present additional risks to motorists, which is why Devon Air Ambulance is foregrounding the story of RTC patient, Sam Lewsey, whose road traffic collision inflicted life-changing injuries several years ago. 
Sam says: 'I'll be forever grateful to Devon Air Ambulance and to people like you who support them. Your support and donations mean that they have the skills and equipment needed when time is critical and emergency care needs to be delivered at the scene... I know for sure that the sound of those rotor blades filled me with hope and relief.' 
Sam's is just one of many families who feel Devon Air Ambulance's advanced care helped him to enjoy future Christmases with his young family. 
Sally Hilton continues: 'Time and time again we hear how reassured patients feel when they hear the approaching rotation of the aircraft blades because they know they are in good hands.  
'As a charity that is 100% independent of government funding, the funds our supporters raise really do make a lifesaving difference to hundreds of families, friends, colleagues and communities every year and we are very grateful to them for their help keeping us responding.' 
Those who wish to donate to Devon Air Ambulance's Christmas Campaign can do so by visiting: www.daat.org/in-good-hands-this-christmas