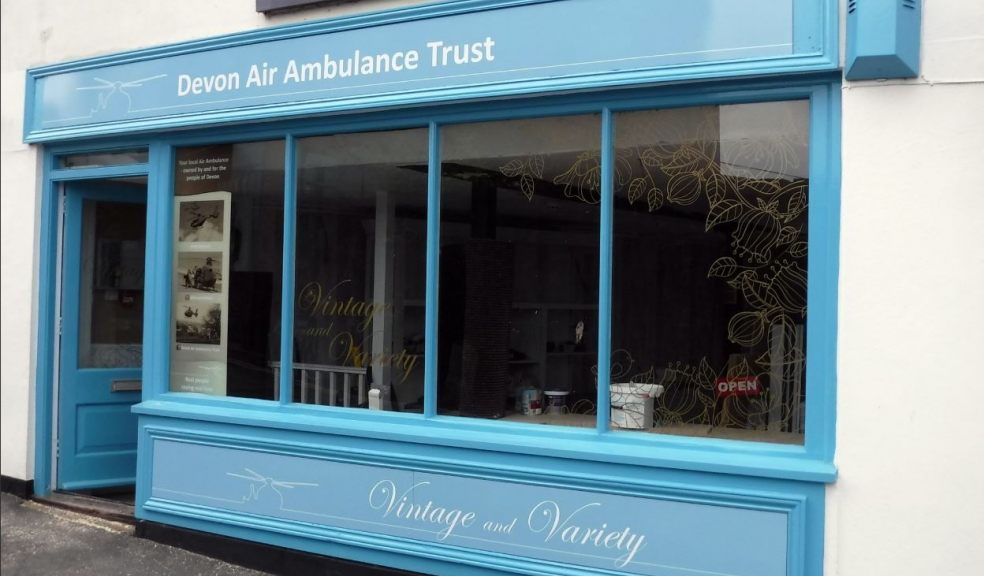 Water damaged Topsham Vintage & Variety charity shop reopens
Topsham residents and visitors can look forward to the reopening of the popular Devon Air Ambulance Vintage & Variety charity shop in Fore Street this Saturday.
The shop's planned refit was negated when excess water forced the shop to close its doors last winter. 
Now, thanks to the hard work of contractors, staff and volunteers, the specialist charity shop welcomes local shoppers and visitors to browse newly-replenished shelves and rails, which boast many vintage items, from accessories and garments to trinkets, books and toys, donated by generous supporters across the county.
'We're really excited to show our supporters the refurbished shop,' says Devon Air Ambulance Retail Operations Manager, Chrissie Peel. She continues:
'Staff and volunteers have put in a great deal of time, care and creativity to make this shop unique and to offer customers a very special shopping experience. It was a shame we had to close for such a long period, but we are confident the refurbishment will help to inspire shoppers to purchase from among the beautiful range of donated items from generous supporters.'
Vintage fans and charity shop enthusiasts will be eager for the opening of the doors on Saturday 18th May where they can also enjoy light refreshments and will be greeted by the shop's staff and volunteers. Flight Operations Director, Ian Payne, will be cutting the ribbon at 10am.
The Charity also welcomes volunteers with a particular enthusiasm for all things unusual, old and new, to register their interest in helping at this shop and its other Topsham shop.
There are 19 Devon Air Ambulance charity shops across the county, all of which welcome regular donations of pre-loved items from the charity's supporters within the local communities they represent.