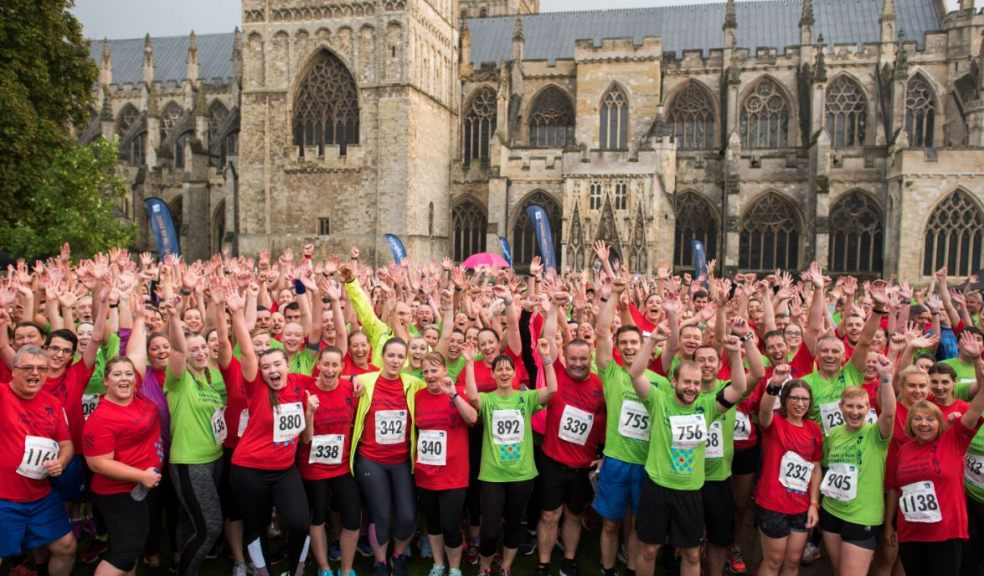 Two weeks to go until the 20th annual Michelmores 5k Charity Run
On Thursday 5 September, the Michelmores 5k Charity Run will take place on Exeter's Cathedral Green, with over 1000 runners taking part to raise money for a great cause.
The 5k Charity Run is the South West's largest corporate running event and has raised over £300,000 for local charities over its 20-year history.
For 2019, local businesses and individuals will come together to fundraise for The Amber Foundation, Michelmores' Charity of the Year.
The Amber Foundation helps homeless, young unemployed people regain control of their lives and strive towards positive and independent futures.
If you are interested in signing up for the 2019 Michelmores 5k Charity Run, please visit www.michelmores.com/20th-michelmores-5k-charity-run.