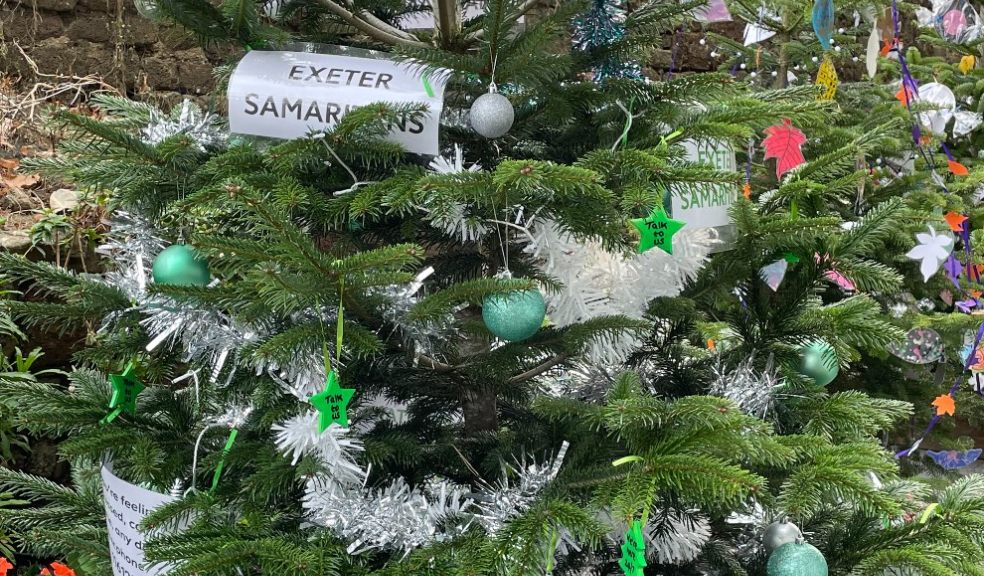 Top of the Tree for local Samaritans
Local Samaritans are not just on call 24/7 this festive season - they also hope shoppers will have a little more joy thanks to the charity's own Christmas Tree.
Volunteers at the Exeter, Mid & East Devon branch of Samaritans have dressed one of 35 Christmas trees on Roman Walk in Exeter's Princesshay shopping centre.
"This is the fourth year we've been lucky enough to be in the Princesshay Tree Festival - we're very grateful to the centre managers for including us, although the best thing from our point of view is the reaction of shoppers and passers by" explains Mel Whittock, director of the local Samaritans branch.
The tree is two metres tall with traditional tinsel-and-bauble decorations and lights, plus some special Samaritans messages like 'Talk To Us'.
There is also a reminder on the tree saying: "If you're feeling distressed, call us any time and any day win freephone 116 123."
Mel continues: "Samaritans is the only charity that is there for anyone struggling to cope 24 hours a day, 365 days a year. Last Christmas the charity nationally responded to more than 300,000 calls for help over the festive period."
And she adds: "It's heart warming when people came up to our volunteers even while they are putting up the tree, to explain what the charity meant to them and why they regard it as important."
Next year the local Samaritans branch hopes to go one step further and have a competition amongst volunteers to dress the tree. In the meantime, this year's tree is on display, alongside others from local charities, until January 3 2022.