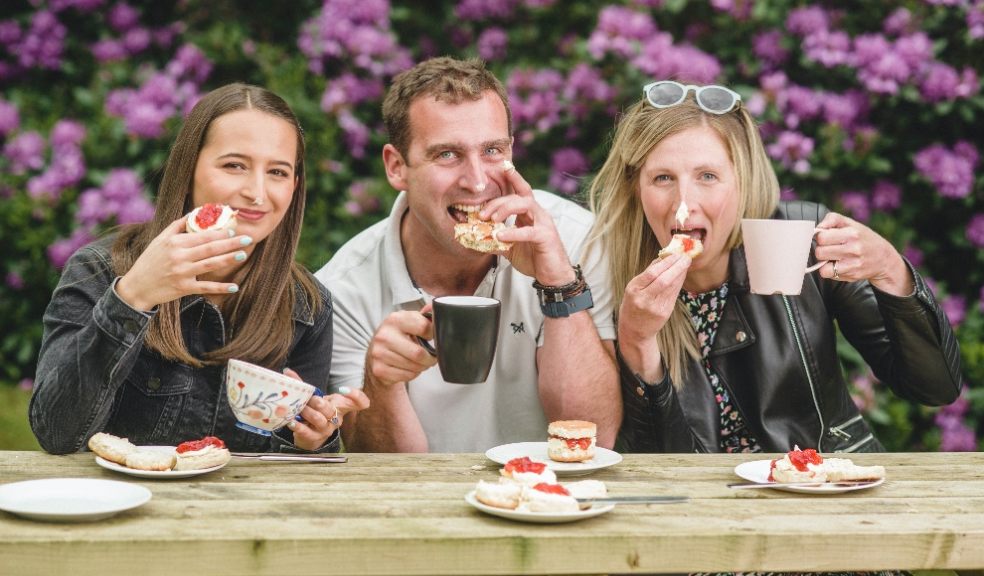 One Voice Media supports Cream Teas for Cancer
One Voice Media is proud to support FORCE Cancer Charity as its charity of the year for 2022. As part of the team's support, One Voice is inviting the business community of Exeter to purchase a 'Cream Teas for Cancer' pack enjoy together on Southernhay Green in central Exeter on Thursday 7th July 12-5pm.
Now in its fifth year, Cream Teas for Cancer has raised more than £22,000 for the Exeter-based charity. Cream teas can be purchased online in advance and will be delivered on the day. Enjoying the cream teas together as a community is a big part of the campaign. FORCE Fundraising Development Officer Olly Watts said, "What better way to celebrate the final week of Wimbledon than coming together to enjoy a quintessential English sweet treat. Every year Cream Teas for Cancer brings local businesses, friends and families together to enjoy a great Devon tradition whilst doing their bit to support a local charity. We are hugely grateful to The Exeter, our main sponsor for this event."
For just £5, those supporting Cream Teas for Cancer will receive two scones from Ryders Bakery, Westcountry clotted cream from Rodda's Creamery, a pot of jam from Waterhouse Fayre and a brew from Miles Tea and Coffee Merchants. Once supporters have received their cream teas, they are invited to join in the celebration with other supporters on the green in Southernhay.
Jennifer Nimmo, Account Manager at One Voice Media said, "It has been a pleasure to meet Olly and the team at FORCE and to find out about the fantastic work they are doing to support cancer patients and their families. Every penny raised goes towards supporting this great cause, so, please join us and encourage your colleagues, friends, and families to do the same. We look forward to seeing you on the green in Southernhay on the 7th of July."
FORCE will be delivering Cream Tea bundles throughout the day on 7th July in the Exeter, Honiton, Tiverton and Okehampton areas.
Ordering a Cream Tea for Cancer could not be easier. Just head to FORCE Cancer Charity's website https://forcecancercharity.co.uk/events-calendar/creamteas/ and order online for delivery on the day.