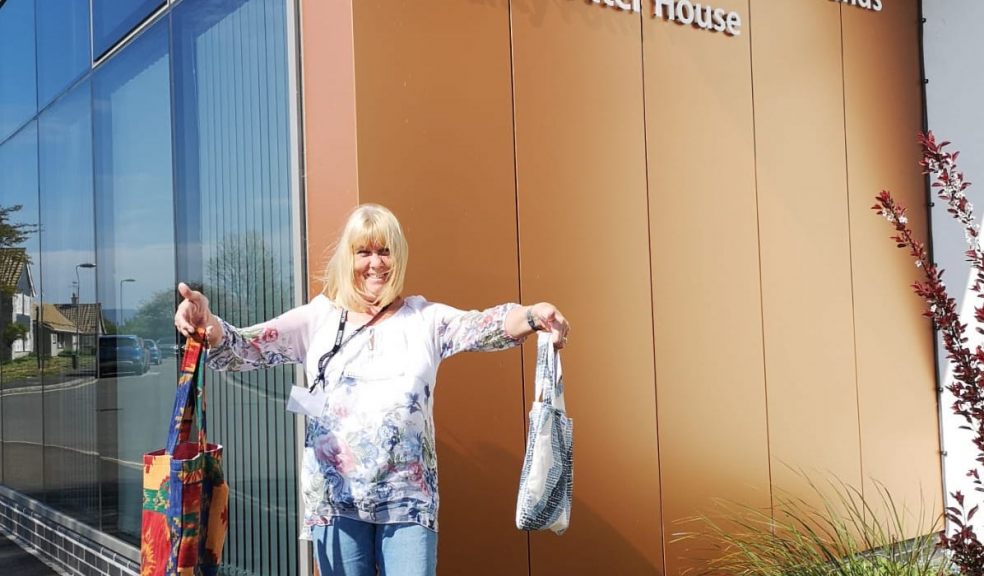 One More Push! Charity at heart of corona fightback calls for final donations to reach target
One more push! That's the plea of a charity appealing for £60,000 to continue its work for the elderly and the vulnerable in a Devon community.
The Estuary League of Friends is based in Topsham and delivers social care to that community and those in a wide area nearby reaching parts of Exeter, Clyst St George and Clyst St Mary, and towards Exmouth.
In recent weeks the charity has of course added to its usual work with a huge effort to help those most in need during the Coronavirus crisis.
This has involved organising volunteers to deliver groceries, medicines and essential supplies, cooking and delivering hot meals, taking people to urgent medical appointments, and making telephone calls to vulnerable people who are self-isolating.
Literally hundreds of people have been helped in recent weeks but now the charity needs assistance itself, in the shape of a £60,000 injection to continue its activities.
The charity has been supported by Love Topsham, a group of volunteers running a community interest company focused on encouraging local business and initiatives. A crowdfunding campaign has so far raised £32,281 but there's less than two weeks to go to reach its critical target, and the charity is calling for a final push to get over the line.
To donate, visit: https://www.crowdfunder.co.uk/estuary-appeal
The usual income which Estuary League of Friends enjoys has been lost because its community hub in Topsham has had to close - and that means income from a Post Office, Café, room bookings at the hub has disappeared too.
Meanwhile the charity's two shops in Topsham have also been shut since the beginning of lockdown.
"People have been fantastically generous so far. We know there's a lot of worry and uncertainty for everyone, and some cannot afford to contribute - but if you can, please do. This would allow us to continue our vital work in the months ahead for the most vulnerable in our communities to stay safe" explains the charity's chief executive, Rachel Gilpin. 
A donation of £12 could provide a hot, nutritious lunch for an elderly couple self-isolating at home; giving £25 could keep the Estuary minibus on the road for a day to transport local people with chronic health conditions to and from urgent medical appointments; while £100 could feed a family of four for a week.
Rachel adds: "We want to be there for you, your loved ones and your friends. The virus will be a part of our lives for many months to come and to the most vulnerable, that's a very frightening prospect. Please help us to help them. Thank you."
Marilyn Ramsden, Chair of the Board of Nancy Potter House, talks about the cause and why it's so important to the community in the video below.
To contribute to the appeal, visit https://www.crowdfunder.co.uk/estuary-appeal or contact Estuary League of Friends at office@estuaryleague.org. or call 01392 879009.