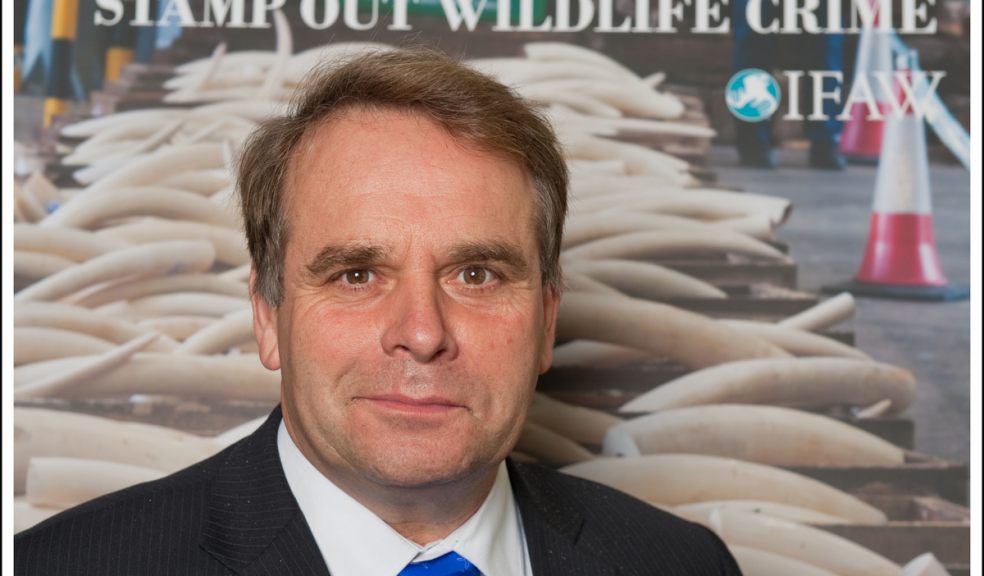 Neil Parish MP supports campaign to stamp out wildlife crime
Tiverton and Hontion's MP, Neil Parish, has pledged his support for the International Fund for Animal Welfare's (IFAW) campaign against wildlife crime.
Neil Parish attended IFAW's Criminal Nature event, which took place at The House of Commons on Wednesday 27th November.
The event was hosted by Angela Smith MP. Key speakers included Davyth Stewart from INTERPOL and former Environment Minister Richard Benyon MP.
Neil Parish pledged his support for the cause by posing infront of a giant poster to highlight the issue and send a clear message that he wants the UK to take the lead in the international community to stamp out wildlife crime.
The illegal wildlife trade generates an estimated $19 billion per year. It ranks fourth on the list of the most lucrative global illegal activities behind narcotics, counterfeiting and human trafficking.
Criminals are attracted to wildlife trafficking for the huge profits and low penalties. Often, the proceeds are used to fund well-armed rebel and militia groups who are willing to slaughter threatened species and kill people to obtain elephant ivory, rhinoceros horn and other wildlife parts.
In addition to the growing demand for wildlife products, other factors contributing to the proliferation of the illegal wildlife trade are inadequate regulations, lack of enforcement, online marketplaces and the legal wildlife trade.
Neil Parish said:
"I was shocked to hear about the current scale of illegal wildlife trade and its impact on threatened species of animals. I am proud to support IFAW's campaign against wildlife crime and I hope my constituents will get behind the campaign as well."
Neil Parish has also written to Lord De Mauley, Minister for Animal Welfare, to ask him to seek cross Departmental support to combat wildlife crime in the run up to the UK Government hosting the London Summit on International Wildlife Crime in February 2014.
To find out more about the IFAW and the work they do, please visit www.ifaw.org .