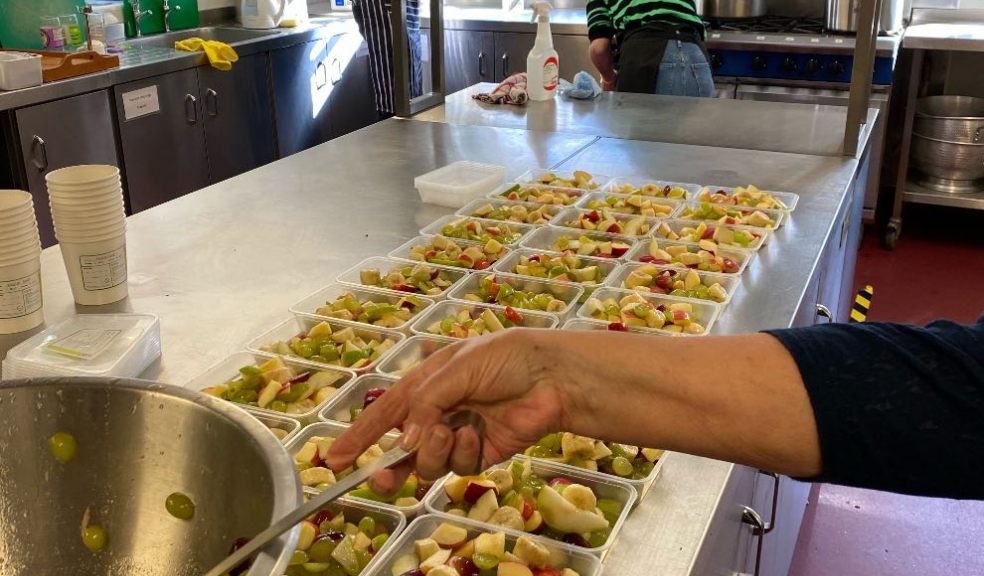 Food charity launches new project providing free meals to the community
FoodCycle, the charity that fights food poverty and loneliness is serving up free meals to the community through their new Project, FoodCycle Exeter at the Mint Methodist Church.
Serving up free takeaway meals every Tuesday from 6:30pm to 7:30pm this vital service aims to provide food and conversation to local communities across the country.
With the additional aim of reducing food waste, FoodCycle volunteers create nutritious meals from surplus food. The meals are open to all, and guests range from low-income families, people affected by homelessness and those who cannot afford to buy food.  No questions asked, you can just turn up and collect.
Regional Manager Alex Hatherly, FoodCycle Exeter said: "We are thrilled to open up our Exeter project to provide free takeaway meals for the local community. We look forward to forging new partnerships with local businesses, welcoming new faces into the FoodCycle volunteer family as well as welcoming back long-term Exeter volunteers and most importantly providing a nutritious meal and friendly chat to anyone in the community who needs it, no questions asked."   
Created in April 2020 in response to the first national lockdown, FoodCycle's Check-in and Chat service is also available to local residents. Helping to combat the rising issue of social isolation, volunteers call guests for a weekly natter and lend an ear to those who feel lonely.
The Lord Mayor of Exeter, Cllr Peter Holland, visited the project on Tuesday.
Matthew Sheenan, volunteer project leader, said: "It was a pleasure to welcome The Right Worshipful, The Lord Mayor of Exeter to FoodCycle Exeter.
"Having just launched our Project at The Mint Methodist Church, the team were thrilled to show The Lord Mayor what we do at FoodCycle, giving him a tour of the kitchens to meet the cooking team and introducing him to the hosting team handing out free nutritious meals to our guests.
"He was very interested in our work nourishing communities with good food and great conversation and we hope to welcome him again once we go back to community meals in the summer!"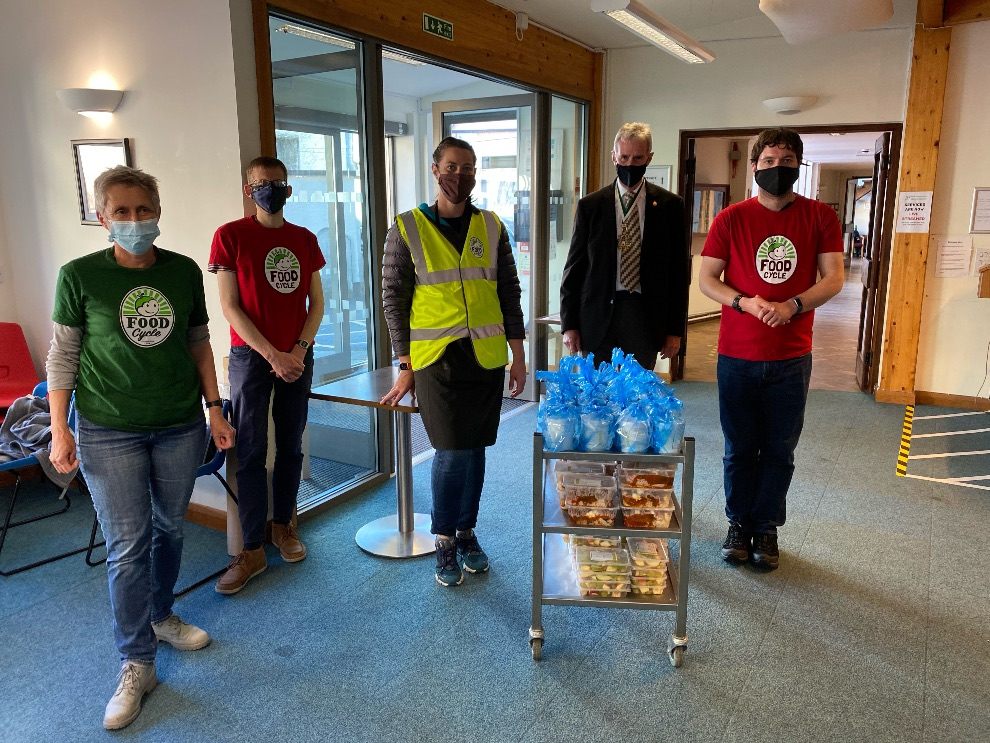 FoodCycle Needs You
FoodCycle Exeter is looking to recruit new volunteers and Project Leaders. Flexible volunteer roles without a minimum time commitment are open to anyone and include food collection, surplus food coordinators, cooking, hosting and running Projects.
FoodCycle Exeter at The Mint Methodist Church, Fore Street EX4 3AT, will transition from a delivery service to a weekly Cook and Collect service from 27th April from 6:30pm-7:30pm.
For more information on FoodCycle visit http://www.foodcycle.org.uk/