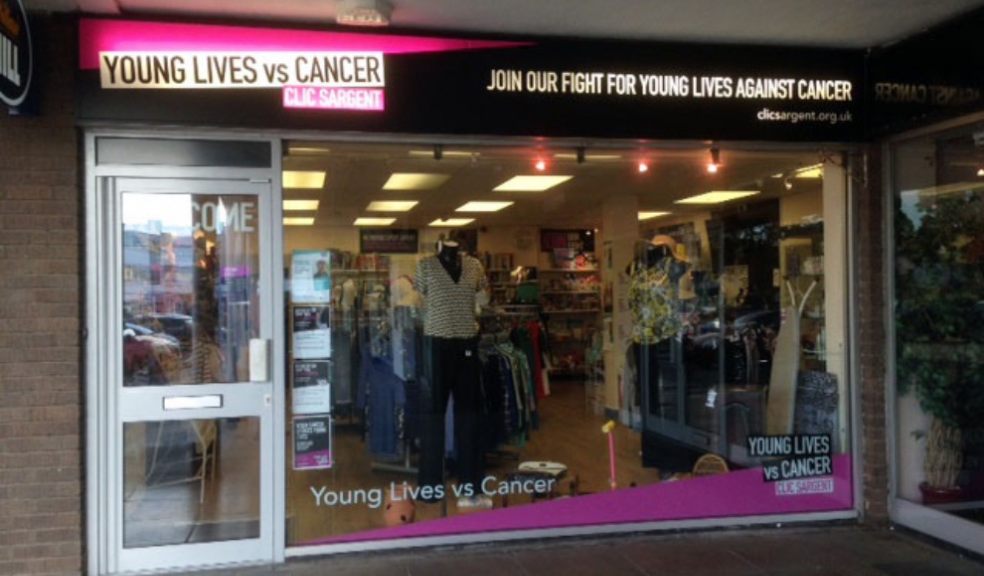 Exeter's CLIC Sargent charity shop to this week and urgently needs donations
The UK's leading cancer charity for children and young people, CLIC Sargent, is calling on Exeter's residents to come out and support its shop as they open their doors again on Wednesday 14 April, following the national lockdown.  
The charity shop in Exeter (Unit 11, St Thomas Centre Cowick Street EX4 1DG ) has been closed since the end of last year and shop managers are now looking forward to welcoming back Exeter's bargain hunters. 
They have put in place a range of safety measures to protect their customers, volunteers and staff from Covid-19 including: limiting the number of customers inside the shop, protective screens around the tills, compulsory face masks for customers and staff (unless exempt), hand sanitisers at key points and a change in the shop layout to help keep customers moving.  
There is an urgent need for quality donations, in particular women's and men's spring and summer clothing, jewellery, working electrical appliances, toys and games that local residents have cleared out while decluttering their homes during lockdown. Every item donated will help raise vital funds for CLIC Sargent who provide specialist support to help and guide each young cancer patient and their family. The charity shop managers are asking donors to call their local shop in advance as they now have set donation days and separate entrances for donated items.
The Pandemic has had a huge impact on the charity's shops in the past year which have lost around £1.5 million in takings and sadly resulted in a number of redundancies.
CLIC Sargent General Manager - Trading, Jason Webster said: "We've really missed our customers, our volunteers and our local community and we can't wait to welcome them all back into our shop from 14 April. We haven't relaxed our Covid measures so our shop is safe for both the public and our own team. 

"We really need your quality donations to keep us going so please call your local CLIC Sargent shop in advance and they can advise you on their donation days. Please come and see us and shop for all those great bargains you've always picked up from us in the past!"
Every day, 12 more children and young people in the UK will hear the devastating news that they have cancer. When cancer strikes young lives CLIC Sargent helps families limit the damage cancer causes beyond their health by providing specialist financial, emotional and practical support.
For more information about CLIC Sargent, visit www.clicsargent.org.uk