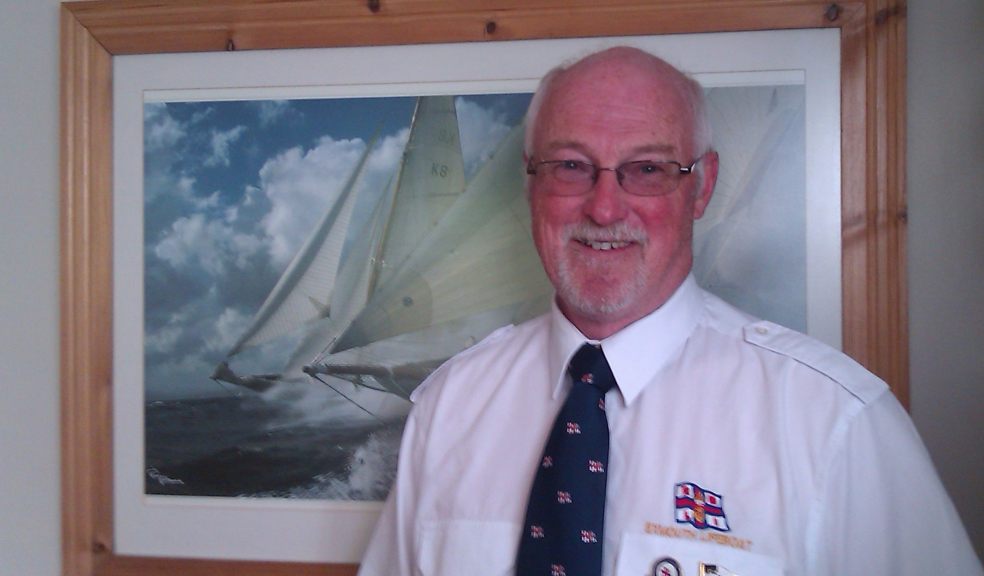 Dave's sail success for Exmouth RNLI appeal
Volunteer Deputy Launching Authority, Dave Ashman has raised £605.89 for Exmouth RNLI's latest appeal. Dave took part in the Eddystone Pursuit sailing event on 13 July, off the Plymouth coast.
The fundraising total consisted of £400.18 sponsorship and £205.71 prize money from the annual competition. The Eddystone Pursuit was set up in 2002 by Julia Creeke, in memory of her Mother to generate money for worthy causes. This year, the competition raised £63,471 for 35 charities.
In his Trapper 300, named Sun Trapper, Dave joined two other boats: Ficato and Sixpence to make up the RNLI South West 'A' Team. The trio finished in third place and raised an extra £300 for the RNLI. All boats sailing for the charity that saves lives at sea, raised over £3,700 on the day.
Speaking of his experience in his individual effort, Dave said;
"We had a very hard day on the water as there was little wind. Finally, the sea breeze came in from the east of the Sound. This was good for half of the fleet in the east and then 30 minutes later, the wind reached us. I made up a number of places this way and I was placed 25 out of 65. I'd like to thank everyone for their support and sponsorship."