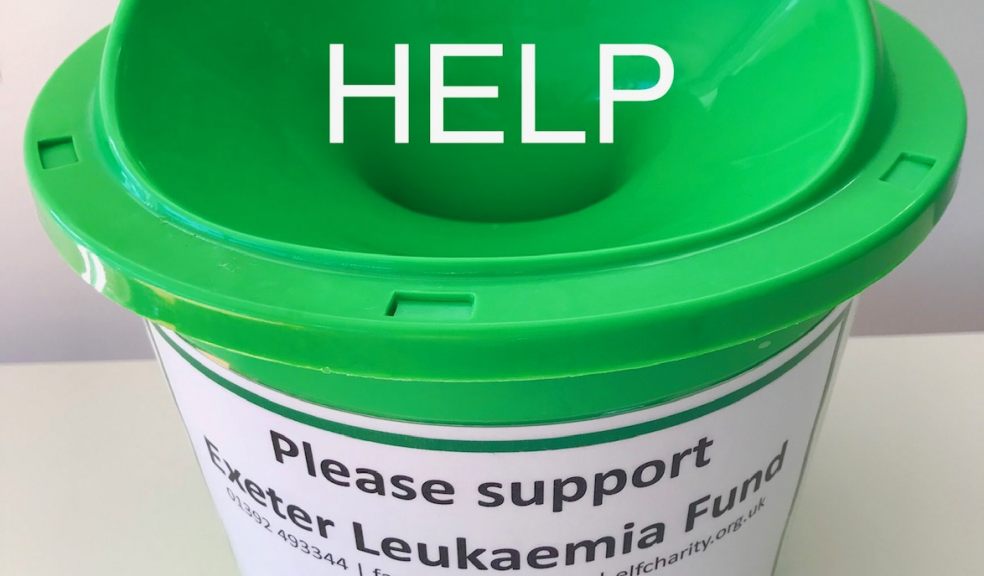 Could you spare an hour or two to help a local charity?
September is blood cancer awareness month and local charity Exeter Leukaemia Fund (ELF) will be collecting and raising awareness across Devon to help raise funds and awareness for the charity.
ELF is currently looking for volunteers to donate an hour or two of time to help at various collections around the county. Volunteering is a great opportunity to get out and about in the community, meet new people and help a great cause.
ELF is currently recruiting for collections in Exeter at the Guildhall Shopping Centre on Saturday 14th September and Tesco Exeter Vale on Thursday 26th September. Please contact garym@elfcharity.org.uk or call 01392 247 725 if you could help with either of these collections.
ELF's vision is that every family affected by blood cancers and blood disorders across the South West receives compassionate, tailored support. ELF lightens the load, supporting families from diagnosis and through treatment. The services that we offer include transport, accommodation, counselling, befriending at home, physiotherapy, financial and legal services.