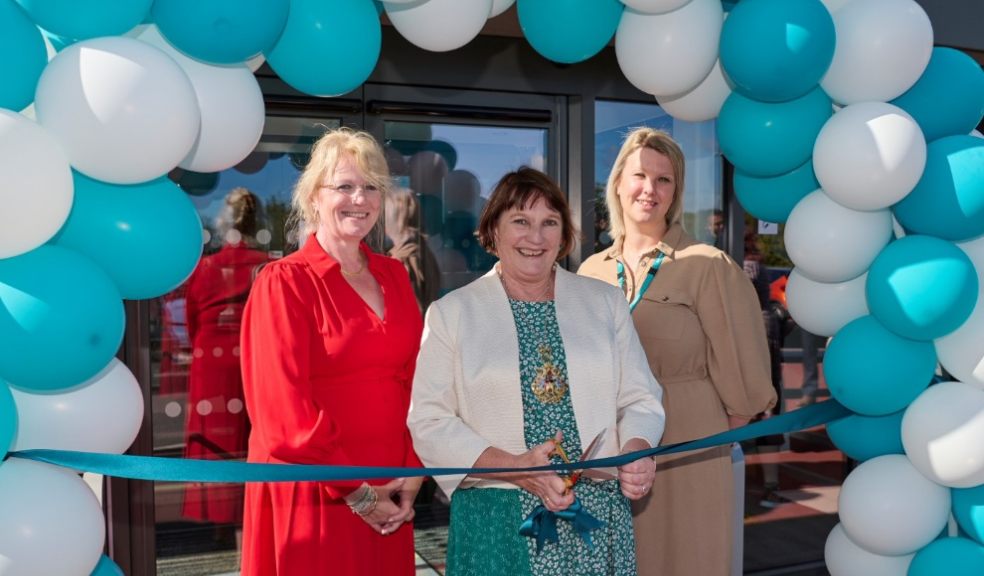 The Lord Mayor of Exeter opens new Elysium Healthcare service
The Right Worshipful, The Lord Mayor of Exeter, Councillor Trish Oliver, has performed the official opening ceremony at one of two new healthcare services in Exeter. 
Elysium Healthcare, a young and dynamic independent provider of Mental Health, Neurological, Learning Disabilities & Autism, Children & Education and Private Patient services, added Pinhoe View and Spring House, both in Exeter, to its growing portfolio earlier this year. 
Pinhoe View, in College Way, was opened in April and provides a purpose-built acute inpatient service in a safe and stabilising environment for women in crisis or who are experiencing an acute episode of Mental Illness and require an emergency admission. The new service provides full medical, clinical and therapeutic packages including pharmacological interventions when required and aims to provide person-centred care and treatment, focused on recovery, to allow people to return home as quickly as possible.
Spring House, in Matford Road, also opened in April. The spacious newly renovated Edwardian house provides specialist community-based complex care services for people with a learning disability and/or autism in single person apartments or studio apartments, with communal spaces including lounge-dining room, a smaller quiet room with a flexible sensory space, a large kitchen and private gardens. The service is intended for people who require a high level of support to live within the community and aims to support people to return closer to home following an inpatient admission. 
The team spirit and culture at Pinhoe View and Spring House aligns with the Elysium Healthcare values of Kindness, Integrity, Teamwork and Excellence, and promotes a caring and therapeutic environment with an open and transparent culture. 
The official ceremony at Pinhoe View included speeches from the Lord Mayor and Elysium's CEO, Joy Chamberlain, before The Lord Mayor had a brief tour of the facilities, meeting some of the multi-disciplinary team consisting of Consultant Psychiatrist, Registered Nurses, Healthcare Workers, Clinical Psychologist, Assistant Psychologist and Occupational Therapy teams.  
At the ribbon cutting ceremony Elysium's CEO, Joy Chamberlain, said "We are proud to support employment opportunities within the Exeter area and currently have vacancies for Registered Nurses and Support Workers.  To be a Support Worker, you don't need previous experience; just the right attitude, a caring and compassionate personality and a willingness to help others.  Elysium offers training and support to provide a rewarding new career in healthcare."
The Lord Mayor reflected on her visit, saying "I am delighted to be opening Pinhoe View today, The people, the patients, the clients or the service users – whatever label gets attached to the vulnerable women who come here - really do need help. I know some of the challenges working at the coal face of psychiatric and mental hospitals can be and it is great to have purpose-built hospitals. The experience and planning that has gone into this is huge, to make sure it is as therapeutic as can be and as safe as can be.
"The current shared use between Elysium and NHS is one of the best examples of partnerships since, well maybe not since sliced bread, but since SSRIs. It's my privilege today to thank you all for being here, for having stuck with a job which isn't always pretty or glamorous but which is so vital to the women who will be cared for here."
A leading healthcare provider in the UK, Elysium Healthcare is working closely with the NHS, local authorities and regional health boards to deliver additional capacity across the specialised healthcare sector. The Group is pledging to keep delivering the kind of healthcare that people deserve throughout this uncertain time as close to home as possible.