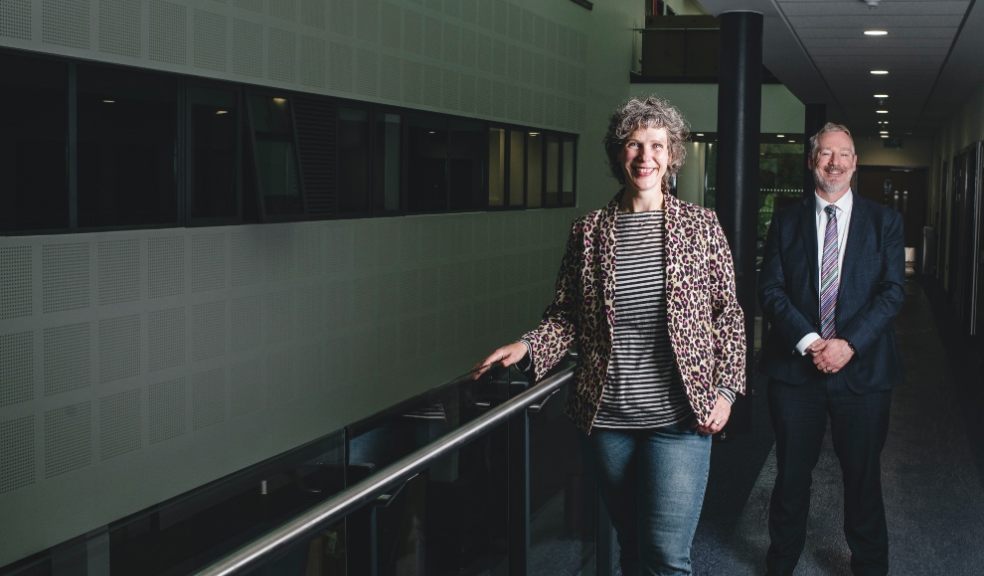 Future skills at heart of new partnership between Exeter College and Exeter Chamber of Commerce
The city's leading business organisation, Exeter Chamber, has teamed with award-winning, Ofsted Outstanding rated Exeter College in a two-year growth partnership deal.  The two organisations will work together to enhance the connection between business and education in the city.
The partnership deal will focus on providing a gateway for businesses into the college, offering Chamber members enhanced access to the College's world-leading facilities, and a route for businesses to find the next generation of talent.    Exeter Chamber members will have access to discounts and services at Exeter College including venue hire, training provision, special events and discounts at the College's restaurant and dining experience @thirty-four.
John Laramy, principal of Exeter College said: "With our new Digital and Data Centre, which is part of the South West Institute of Technology, nearing completion, this is the perfect time to partner with Exeter Chamber.  We are excited to work with the Chamber more closely and look forward to welcoming the business community to the College at future events.  Our two organisations have our eyes on the future, working together to ensure that the city emerges from the pandemic as strongly as possible, so that we can offer a bright future for young people, adults and businesses.  We hope to play our part to ensure Exeter remains an attractive and prosperous centre for business and enterprise."
Helen Scholes, Chamber board director, said: "We're so pleased to join together with Exeter College in this partnership.  It means we'll be able to bring new opportunities to our members; whether that's with access to the new Digital and Data Centre, or the newly launched Future Skills Academy or by identifying future skills required for business growth and resilience.  This is a great opportunity which we hope will benefit the city, the business community and the future workforce."
Exeter College joins Stagecoach, Reach PLC, Wollens, swcomms, Alder and Alder and Radio Exe as Exeter Chamber Growth Partners.