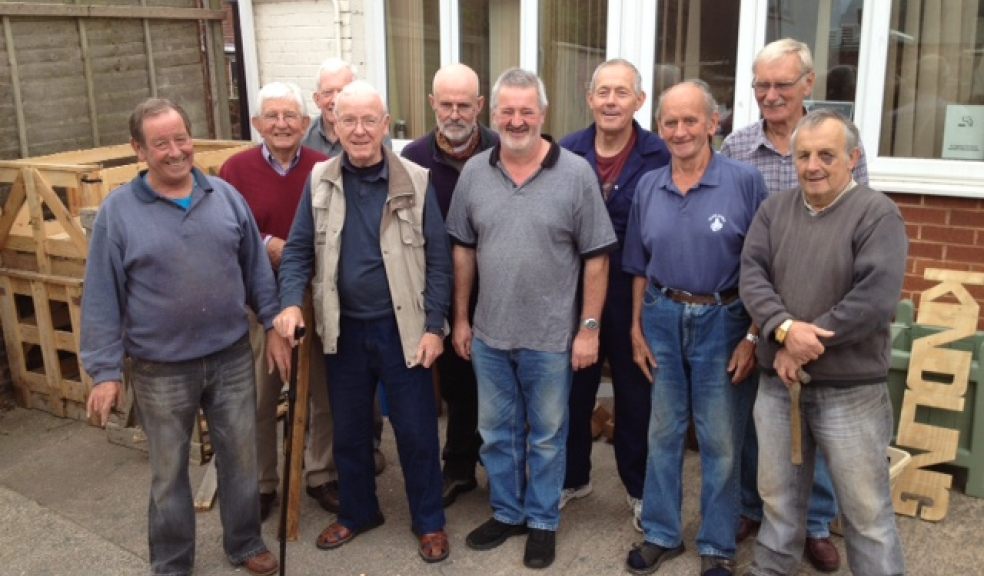 Exmouth builders merchant needs your tools!
The Exmouth branch of RGB Building Supplies has joined forces with Exeter Age UK supported group, Men in Sheds, to launch a Tool Amnesty on Monday 7 April.
RGB is asking people to donate any old or unused hand tools to the Tool Amnesty in return for a £5 voucher to spend in branch.
All the donated tools will be given to Men in Sheds who will renovate and refurbish them so that tool kits can be sent to Africa, via the charity Tools for Self Reliance, to help locals learn a trade and support their local communities.
The Tool Amnesty is part of RGB Exmouth's weeklong programme of events to celebrate the opening of their new Plumbing and Heating Centre.
Between Monday 7 April and Friday 11 April, a number of industry companies, including Alpha Boilers, Mira Showers, Makita, Pura Bathrooms and Rothenberger, will be at the branch demonstrating their products and giving advice to customers. There will also be a daily draw to win a Kindle.
Alby Cruse, Branch Manager at RGB Exmouth, is excited about the launch event. She said: "Everyone at the branch has worked hard to develop the new Plumbing and Heating Centre and we are excited about the launch week. It's important for RGB to be able to offer expert knowledge and choice to all customers, whether they are in the trade or not, and we now have a dedicated plumbing and heating expert for customers to talk to."
"The Tool Amnesty is also something we are very excited about and we look forward to welcoming the gentlemen from Men in Sheds along on Monday 7th April to launch the appeal. They are a fantastic group and we would like to encourage as many people in the local community as possible to come down during the week and donate unwanted hand tools."
Malcolm Price, from Men in Sheds, said: "We would like to say a big thank you to RGB for supporting our work. We are a group made up of men over 50, who come together to not only refurbish tools to support communities in Africa, but to also support each other over tea and biscuits and make rustic items such as bird tables and benches out of recycled wood. The group helps us keep active and we have all become such good friends, but we are always on the lookout for new members!"
The local community can donate tools to the Tool Amnesty between 7 and 11 April. All tools are gratefully received and do not specifically need to be used for plumbing and heating.
Representatives from Men in Sheds will be at RGB Building Supplies' Exmouth branch for the launch of the Tool Amnesty and new Plumbing and Heating Centre on Monday 7 April at 10.30am.