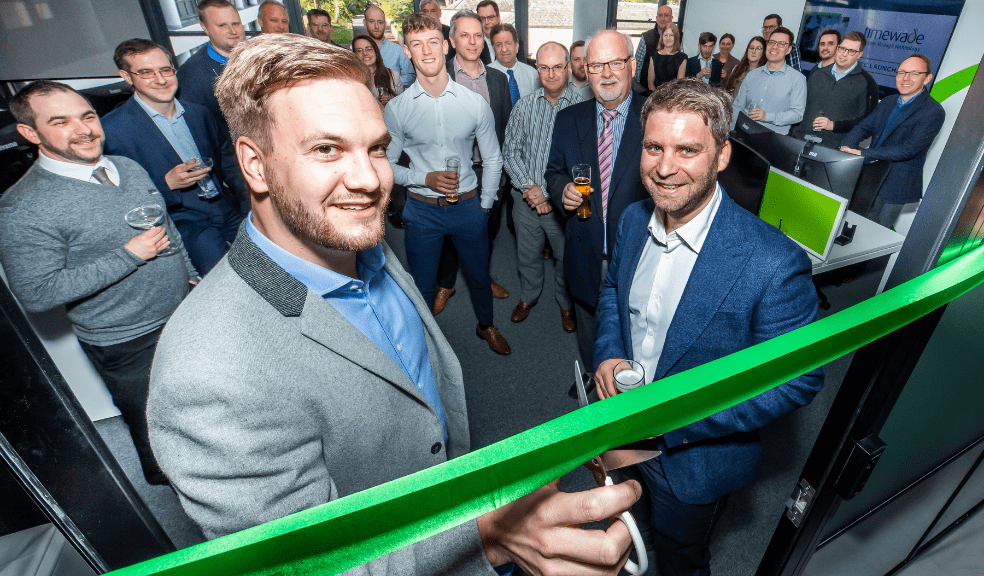 South West tech support company opens new head office at Exeter's Winslade Park
South West IT and tech support company, Timewade, have unveiled their new head office at Winslade Park near Exeter.
The new head office was officially unveiled at a launch event on Thursday April 7, where employees, clients and partner organisations, including Rain Nutrience, Nutri-Link, and Exmoor Trim, joined the celebrations.
Timewade work with SMEs across the region, including manufacturing, professional services and transport sectors, offering specialist IT and technology support to enhance performance, increase productivity, and future-proof their business through technology. 
Julian Wills, Managing Director at Timewade, said: "This is an exciting next step for Timewade as we continue to provide the very best IT and technology strategy and support to ambitious SMEs in the region. It's been an exceptional two years and we're working with more exciting companies than ever before, on a range of IT and tech projects. Our team continues to grow and our commitment to working alongside our clients, including a mix of remote and onsite support, is stronger than ever. 
"We love our new home, which is ideally placed by the M5 and A30 near Exeter, and are really looking forward to becoming part of the community at Winslade Park."
A converted Grade II Georgian manor house, Winslade Manor acts as a business hub at the heart of the 86-acre Winslade Park estate, alongside refurbished offices, and health and wellbeing facilities. Timewade's new office sits in the RIBA award-winning Winslade House, offering modern and sophisticated facilities for the company's growing team.
The move reflects Timewade's commitment to hybrid working, offering employees a mixture of homeworking, office working, and client site visits.
Jordan Westcott, Operations Director at Timewade, said: "We are strong believers that a great company culture and working environment are key to supporting our team members in becoming the best they can be.
"We are delighted to be able to offer our team a range of benefits here at Winslade Park, including a gym, restaurant, sports pitches, and woodland walks. Our team continues to grow, so if anybody is interested in joining Timewade at our exciting new office space in Exeter, make sure to get in touch."
For over 30 years Timewade has been supporting SMEs with their IT and technology needs, embracing numerous digital innovations and advances, but always focused on forging strong relationships and developing solutions based on each company's needs. Timewade's Technology for Success approach reduces a company's IT problems, freeing up time to implement solutions for long-term business growth through technology, ranging from improving the customer experience to systems for managing a rapid increase in order fulfilment.
Matthew Bennett, Commercial Managing Director at Burrington Estates, said: "We are delighted to welcome Timewade to the community here at Winslade Park, and we look forward to supporting their growth plans as part of our ongoing efforts to support ambitious businesses in Exeter."
Find out more about Timewade: www.timewade.co.uk