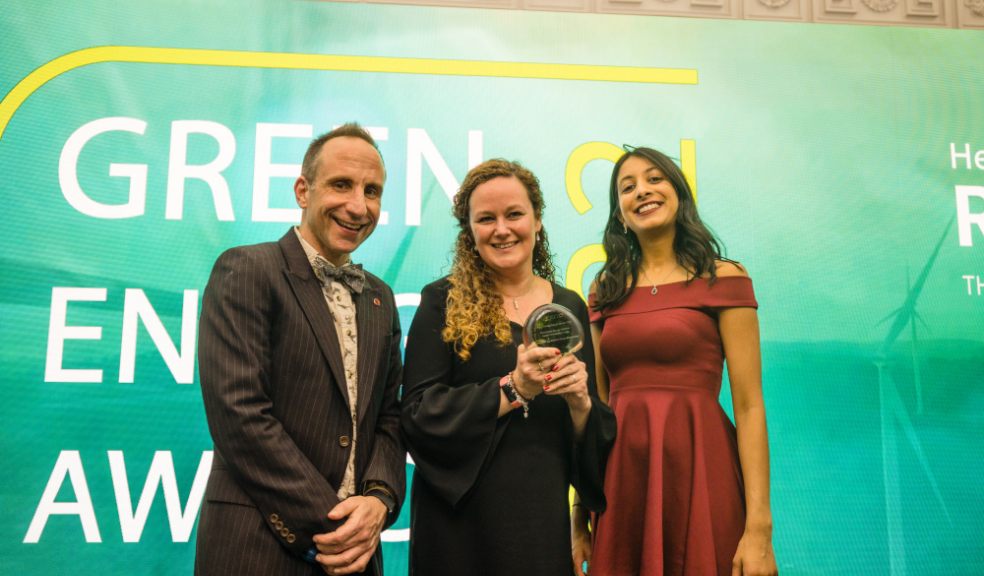 Exeter Community Energy wins award for saving 2,590 households £1.3m
Exeter Community Energy (ECOE) has been announced as the winning Community Energy Initiative at this year's UK Green Energy Awards. Exeter Community Energy's win primarily reflects its Healthy Homes for Wellbeing scheme, which has helped people far beyond the reaches of Exeter to fight their way out of fuel poverty.
The scheme has assisted 2,590 homes in 2021, saving clients an estimated £1.3 million. The scheme advising households on how to reduce their energy bills, cutting their carbon emissions, and fighting climate change in the process. Healthy Homes sits alongside ECOE's original solar power generation activities, which also help community buildings save money on their electricity bills.
"ECOE's founding directors, especially our original chair and CEO Gill Wyatt, had a strong vision that the organisation should use its initial clean energy projects to help the area's poorest," said ECOE director Andy Extance. "It is very gratifying that this award finally reflects the hard work of the entirety of ECOE, from paid contractors to volunteers and the members who originally funded our activities."
In 2021 the Healthy Homes team of eight advisors ran clinics at 12 venues in Exeter, Mid Devon, East Devon, Teignbridge and Torbay, becoming an integral part of these centres' community service. The team has built up a network of over 750 key workers that they work with, receiving over 80 new referrals each month, and has added more advisors in 2022.
This is the third award in two years for the Healthy Homes team. In May 2021, it won the Southwest Energy Efficiency Award 2020/21 for outstanding vulnerable customer support. In April 2020, Tara Bowers, Healthy Homes project manager and ECOE director, won a national Heat Hero award, which recognises the achievements of those who have gone above and beyond in their work to help keep people warm in their homes. 
The Green Energy Awards are a leading national celebration of innovative technologies, pioneering companies, and inspiring individuals shaking up the energy system and driving towards a zero-carbon future. The Green Energy Awards is hosted by Regen, a leading centre of expertise in the transition to net zero energy, also based in Exeter. It is sponsored by specialist grid consultancy Roadnight Taylor.
Merlin Hyman, chief executive, Regen, said, "The 2022 Green Energy Awards showcased the extraordinary range of innovative zero carbon solutions available and the pioneering individuals committed to bringing them forward. The inspiring award winners and nominees demonstrate we can end our addiction to fossil fuels and will, I hope, galvanise us all to take even bolder action towards net zero."