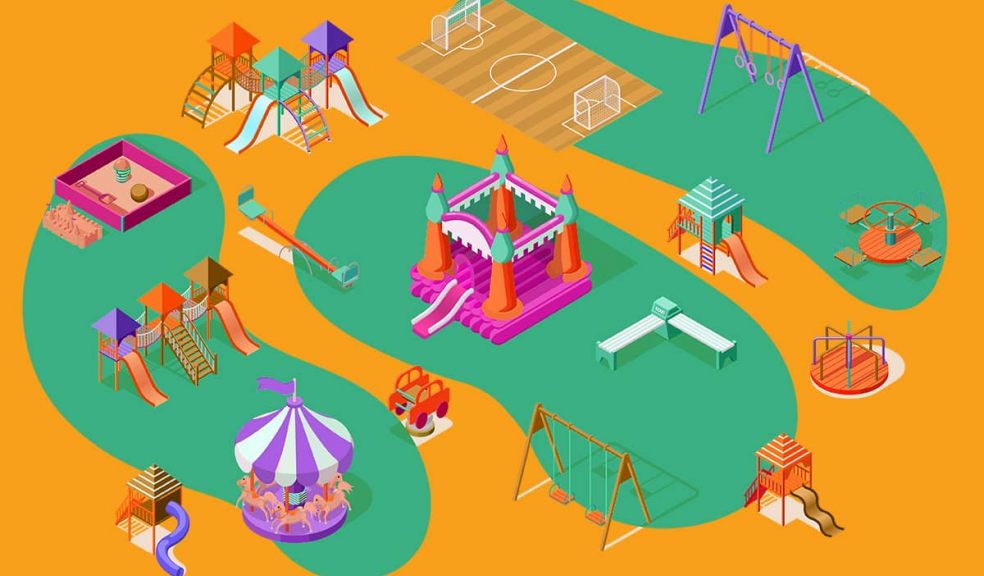 What type of floor to use for an outside playground?
Children love playing outside, often no matter the weather or what's available to play with, but, as parents, we want to keep them safe. Part of that is ensuring they're dressed for the weather, part is making sure their play equipment is put together correctly, and part is choosing a hard-wearing but gentle floor for the kids to jump (and possibly fall) onto.
This might mean sacrificing part of our lawns or patio area and spending a little money, but it can also save all manner of broken bones. There are five loose-fill material floors that we'll be discussing here, giving you the facts so you can decide what's right for your family.
Sand
Bring the beach to you and make the floor a play activity of its own with sand under your play equipment. It's fun, natural, and reasonably cheap.
The trouble is it offers less protection against falls than the other items on this list. This might be fine if you have lower play equipment, but you should be wary of the little presents that neighbourhood cats might leave there for your kids to find. In addition, you may find that sand gets everywhere and is tracked in through your house.
Pea Gravel
This is cheap, not as attractive to animals looking for a bathroom, and provides more protection against injury than sand at the right depth. It's also not a breeding ground for mould or microbial organisms.
However, it does like to get into shoes, specifically the groves on the underneath of children's shoes. This means it can be tracked into your house, scratching hardwood floors, tiles, vinyl flooring, and even snagging the carpet. Another problem is it can obstruct breathing if your little one likes to put things in their mouth or up their nose.
Wood Mulch
This is probably the cheapest flooring on the list, absorbs more shock than sand or pea gravel, and helps to maintain a natural aesthetic, but there are a few downsides to consider.
It's particularly dirty, meaning that your kid's clothes will need washing more, and it can harbour termites, which would cause major problems if they were to get into the house. Plus, it can leave kids with splinters and will need to be topped up every year due to decomposition.
Rubber Playground Mulch
Made from recycled rubber, this hardwearing  material won't fade or rot, no matter what the weather throws at it and it won't attract mould. Plus, it provides almost double the protection that the other items on this list do.
Another benefit is that it creates a perfectly flat top surface, which is not possible with sand, gravel, or wood, and this means that you can put temporary structures on top, like a bouncy castle. These can be really fun for kids during the summer and https://bebopfun.co.uk sells all sorts of fun options, including ones with water slides or ball pits.
The trouble is that rubber mulch is the most expensive option here but this could be mitigated by the fact that you don't have to replace it or add extra on top to make up for compression.
Hopefully, this has given you the knowledge to transform your kids' play area from drab to fab, while also protecting them from harm.