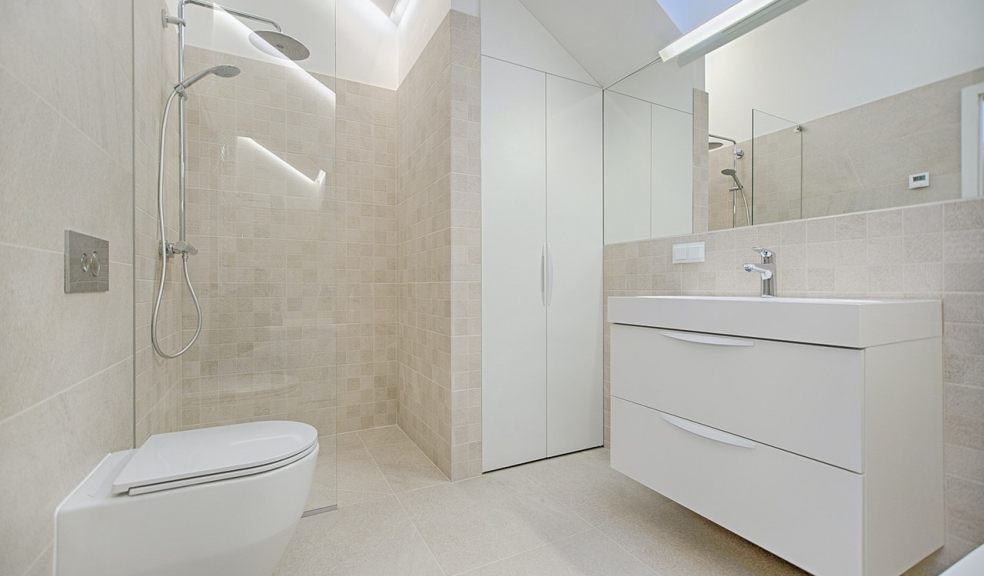 Top Bathroom Furniture Ideas in 2020
A great way to improve your mood and your home's value is by remodeling the bathroom. You don't need to go full tear-down. Instead, make some adjustments to the furniture to completely change the feel of your bathroom. 
Wall-Mounted Vanity 
Update your bathroom's look and save space with a wall-mounted vanity. These have an ultra-modern appearance and are ideal for organized individuals that have a drawer or shelf for everything. Wall-hung units often come with two or more large drawers that can easily fit towels, beauty supplies, and other toiletries. 
Often easy to clean, wall vanities have few hidden areas or awkward spots that are hard to reach. Plus, they increase your bathroom's available space. For example, slide a scale underneath for easy access, hide a small wastebasket or a step stool for young children. 
Storage Drawers
Some people prefer to keep their bathroom items, such as bath, face, and hand towels behind closed doors. Storage drawers are a great way to keep your toiletries in the bathing area while keeping them hidden from the public. A great example is extra toilet paper and even your bathroom cleaning supplies. 
Like vanities, you can buy wall-mounted storage drawers. These will make your room appear spacier, which is helpful if you have a smaller bathroom. Additionally, "floating" drawers are height-adjustable. If you or a member of your home is taller or shorter than average, the placement difference can be life-changing. 
Dressing Tables
If you have a spacious bathroom, consider adding a dressing table, and shower and prepare for your day in one room. Keep makeup, shaving products, perfumes, and other beauty products at the table. For homes with children or multiple residents, it's a better privacy option, especially if you don't have a master bath area that leads to the master bedroom. Include another mirror with your dressing table for applying makeup and styling your hair.
Washstands
Washstands are simplistic and historic. However, they've come a long way since the early 19th century when they consisted of a washbasin on a medium-height stand. These were only large enough to fit the large basin, a pitcher for water, and other toiletries, such as a toothbrush, hairbrush, and shaving accessories. Some of these had a lower shelf or bar for towels.
The modern washstand fits a single, and sometimes double sink, and enough space for soap and a hairbrush. Some models still offer a shelf or sidebars for towels. Available in simple or ornate designs, they're easy to clean and provide extra space underneath for waste bins, laundry baskets, a scale, or step stool. 
Storage Benches
A storage bench is an excellent addition to any bathroom. These offer an extra seat that's not the toilet and can store more essentials in one space, that's also out of the general view. People often store extra bath towels and rugs here, as well as beauty and cleaning products they want to keep out of the way.
The benches designed for bathroom use are non-porous with a sealed finish, which means they won't soak up moisture or develop mold from the wet environment. Additionally, they're often open on the bottom, leaving extra floor space to store slippers and other items you want to stow away. 
Storage Laundry Units
Provide your family with a permanent spot for their dirty laundry in the bathroom. The laundry units are an excellent way to prevent piles of dirty clothing and wet towels on your floor. If the room is limited, there are wall-mounted options that can make your space look larger and offer extra space underneath for storing items. Similar to other floating bathroom fixtures, these are easier to clean around without the hidden areas. 
Fitted Bathroom Furniture
Fitted furniture can help you transform small areas into valuable spaces for storing all your bathroom products, from extra towels to beauty items, without overcrowding the room. The wall-to-wall units reduce areas that are hard to reach, making cleaning a breeze and clutter disappear. 
From all-wall-mounted furniture to adding a piece or two, such as laundry units and a new dressing table and storage bench, can give your bathroom a fresh appearance. A simple upgrade to your washstand can help you fall in love with your house again, and increase the value of your home. At Bathroom City, you'll find the latest trends and stylish bathroom furniture to meet all your needs.