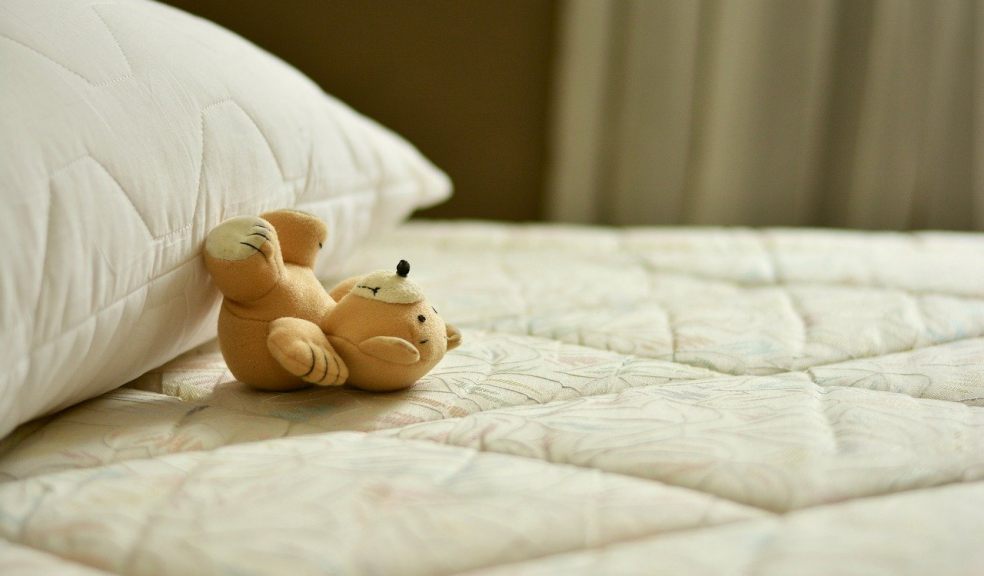 Mattress hacks you need to know
When shopping for a new mattress it pays to know a do your homework and find out about the different types on the market so you don't get persuaded into buying something unsuitable.
The hacks we're going to cover in this article will not only help you improve your sleep and purchase the best you can afford, but  will also help you to keep your mattress in tip top condition.
Why should you use these hacks?
By learning some of the hacks by thesleepadvisors, you'll know how to prolong your mattress' life, as well as many other useful things.
Buy a mattress that suits your sleeping style
If you sleep on your a stomach – go for a slightly firmer variant. If you sleep on your side – a softer variant might work better for you. If you are sleeping on your back – pretty much any type will work for you.
Flip from time to time
It doesn't matter if you have memory foam or a spring mattress; if it's double-sided – flip it. Flipping it will help it last longer by evenly distributing wear and tear across both sides. This will prevent or at least put off problems such as sinkage or dips.
Rotate once per week
Rotating heat-to-toe, especially during the first few months, is essential. If you can, do it once a week. This will allow for an even mattress break-in, as well as a longer life span. Once again, we're looking at evenly distributing the wear and tear over time to keep it in a better shape.
Get a mattress protector
To prevent stains getting through, invest in a mattress protector. Not only will it look good, but you'll also make sure you don't void your warranty because, in most cases, a non-removable stain equals voided warranty – and that can prove to be expensive.
Deep clean every 6 months
If your mattress has a removable cover wash it as often as you can. However, you should also perform a deep clean every six months. Deep cleaning is easier than it sounds and you can easily do it by yourself if you don't want to pay to have it done professionally.
Leave your mattress in direct sun when not using it
We sweat a lot during the night and in time, and as such your mattress could develop a smell or stains from sweat stains. It is therefore important to leave it to air, preferably in direct light when you're not using it. Turning your covers right back will help dry all the excess moisture and stop it from turning yellow or becoming smelly.
Invest in a good foundation
Don't put your mattress on the floor. Instead, invest in a quality bed frame, either one with a flat or a slatted base – whichever you prefer. Just know that a slatted base shouldn't have more than 7cm of clearance between the slats.
Use fitted sheets to avoid sheet slipping
If you don't like crumpled sheets, or you want to stop them from slipping – use fitted sheets. Fitted sheets fit snuggly, preventing any slipping or creasing during the night, no matter how much of a restless sleeper you are.
Consider cooling materials
If you live in a warm place, you should probably consider getting one that doesn't get hot. A good choice for cooling one would be latex, or a pocket sprung mattress. However, keep in mind that nowadays, you could also find a hybrid or even a memory foam mattress that doesn't get all that hot.
Refresh your mattress frequently with a refreshing spray
If your mattress develops a smell – grab a cup of distilled water add one cup of white vinegar and some essential oils, mix and spray over it to get rid of odours. 
If you want, you can also do this with baking soda and essential oils. Just mix baking soda with your favourite essential oil, sprinkle it over, leave out for a few hours and then simply vacuum it.
Go with natural materials
When shopping for a new mattress, try to go for one made from as many natural materials as you can. A cotton or a bamboo cover is preferable over a polyester one. If you don't mind spending extra – latex is always a good choice.
Buy a bigger size if possible
Whenever possible – go for a bigger mattress. Even if you feel like a double would be more than enough for you and your partner, if you can – get a king-size. More room equals better sleep – it's that simple. The more freedom you have, the better the chances of getting a good night's sleep. You won't get got, you won't get crammed, and you will wake up feeling rested and full of energy.