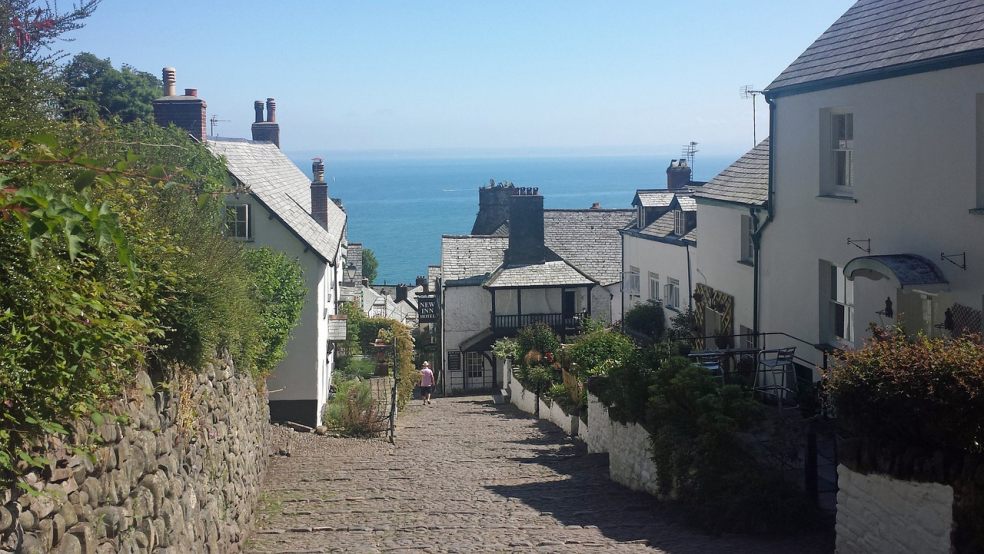 London vs Devon: To Commute or not to Commute
Whilst there is 170 miles between Charing Cross and Exeter, more and more people are selling up and heading to the West Country. The Office of National Statistics reported that, last year, 5470 people left London life for Devon. Torquay, Plymouth and Exeter have all seen a substantial influx of ex-Londoners whereas others are heading to the quieter costal delights of Salcombe and Croyde. 
However, Londoners aren't resigning from their city jobs for a quieter life – many are commuting between Devon and the city. This article will investigate property prices, travel costs and commute times that could encourage more Londoners to consider a life in Devon. 
London vs Devon: Property Prices 
It is not secret that property prices in London are the highest in the country. The current average price paid for a house in London is £631,847. This is over £350K more expensive than in Devon, with most people snapping up a property for an average of £277,455.
However, this is not to say that London doesn't boast some affordable locations under £300,000. Cast your eyes over any London property map and you will be met with easily commutable locations nestled on certain lines. Hainault sits on London Underground's Central Line in Zone 4 and boasts an average property price of £248,536. Furthermore, both Dollis Hill and Upton Park are both Zone 3 stations and boast average values of £269,998 and £258,066 respectively.
London's Cheapest Tube Lines
Despite these reasonably priced areas in the capital, many migrating Londoners move to Devon to get more property for their money. For example, £300,000 in Dollis Hill will secure you a 1 bedroom flat with little to no garden and permit only parking at best. Contrast this to £300,000 in Devon and you could be blessed with a detached family home with ample off-street parking and enough garden to keep you busy at the weekends. Chuck in the potential for being a stone's throw from the coast and it is not hard to understand why many are ditching the city in favour of a commute. 
London vs Devon: Travel Costs
For many Londoners, walking or cycling are their primary modes of transport, giving them a £0 spend on monthly commuting. However, if Transport for London services need to be used (underground, trams and buses) a monthly Zone 1 – 6 travelcard will set commuters back £246.60 per month for unlimited travel. Furthermore, this price decreases if only travelling in a smaller zone cluster. 
It is understandable that commuting costs between London and Devon are considerably more expensive. However, many ex-Londoner's express that the money saved on London property prices is utilised to cover transport costs living in Devon. A day return on the train from Exeter to London is, at cheapest, £71.70 or £82.60 for the additional Zone 1 – 6 travelcard. Weekly and monthly train travel fees from Exeter stations can be seen below:

Alternatively, some commuters opt to fly between Exeter and London City Airport at a cost of £87. A return flight from London City Airport to Exeter costs £51. 
If driving was an option a commuter prefers, a single journey of approximately 175 miles would cost around £30 in petrol or £20 in diesel, one way. This would take us to a daily average cost of £60 for a petrol vehicle and £40 for diesel. 
London vs Devon: Commute Time
Living and working in London you'd think that you'd be from the office to home in the blink of an eye. However, the reality is that the walk from the office, the wait for the tube or the bus, and a further walk to your house actually adds up. Research conducted in 2019 revealed that the average commute time for Londoners is 74 minutes, that's 1 hour 14 minutes of typically being cramped and boiling hot or freezing cold. Understandably not all TFL journeys are this long or uncomfortable but very rarely do you hear that Londoner's enjoy their commute.
In contrast, however, journeys between Devon and London are significantly longer. In very kind traffic a car journey takes just over 4 hours. Most Devon to London commuters opt for train services and these typically vary between 2 hour 6 minutes and 3 hours 24 minutes. Whilst these travel times are often used to do extra work or relax and watch a film, additional journey time should be added at both Devon and London ends.
One attractive option, particularly for Devon dwellers who don't have to visit London often is to fly. With cheap tickets and an average flight time of 1 hour 10 minutes if can be a viable option for many. 
Should I move to Devon?
There are countless lifestyle factors that could affect an individual's decision to escape the city for a life in Devon. However, it often boils down to money and the yearning for an improved work/life balance. 
Pros and cons of living in Devon
Pros and cons of living in London